"Oathbreaker" Ban List Updated – "Magic: The Gathering"
This past Friday (October 11th), the WeirdCards Charitable Club members responsible for the Oathbreaker ban list decided to do something amazing for the format: they unbanned Recurring Nightmare, one of the most controversially-powerful cards still on the Commander ban list.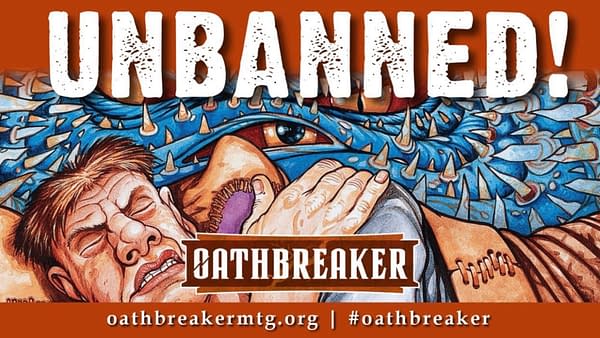 Recurring Nightmare is a three-mana enchantment that, if not countered, can potentially evade all removal if its controller activates it immediately afterwards, returning it to their hand and trading in a creature they control for a (hopefully) much stronger one in their graveyard. The card is powerful enough to ban because of how repeatable and abusable it can be, since, unless the spell or ability are countered, the effect is so easy to achieve.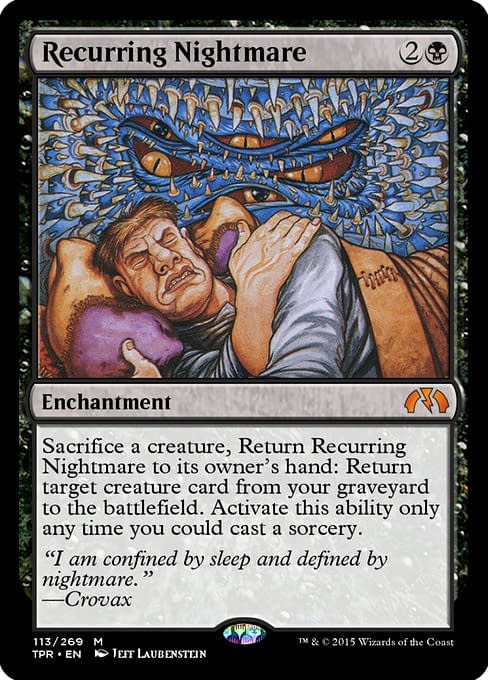 I can see many similarities and parallels to cards like Sensei's Divining Top, in that the Top dodges removal like an absolute champ. And Top isn't banned, despite slowing games down to a crawl whilst keeping supremely-safe against artifact-based destruction spells.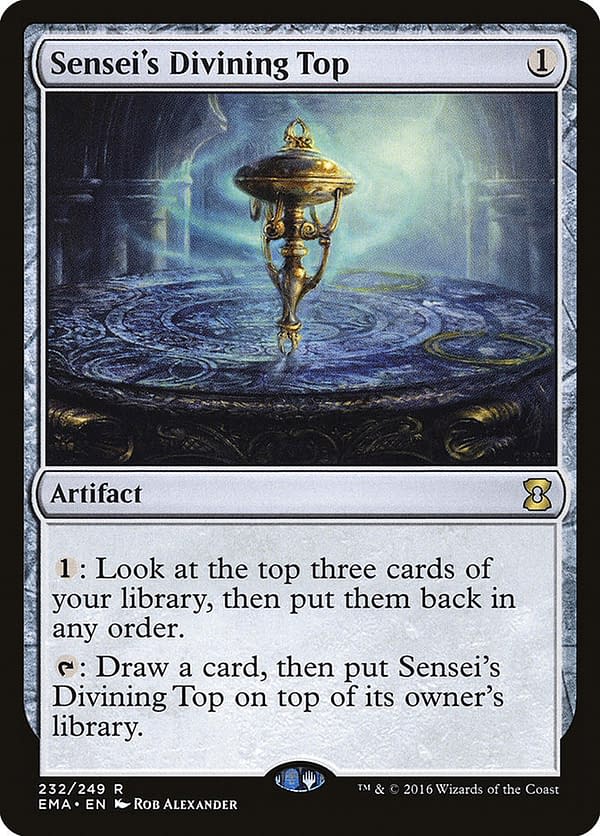 Despite what a few people may lead you to believe, this major unbanning has implications for the sake of not only Oathbreaker but Commander as well. If the Commander Rules Committee (@mtgcommander on Twitter) sees players playing nice and fair with Recurring Nightmare in Oathbreaker (despite their hardest attempts to break the card, or not), they may ideally consider the card for an unban in Commander. At the very least, that seems to be the way the format's shapers ought to consider doing things with the movers and shakers in mind.
In other related news, having unbanned Primeval Titan a couple of months ago, the WeirdCards Charitable Club decided through rigorous playtesting and discussion that the Big Green Meanie is in the format to stay, and isn't as much of a problem card for Oathbreaker as people may have assumed prior to the unbanning.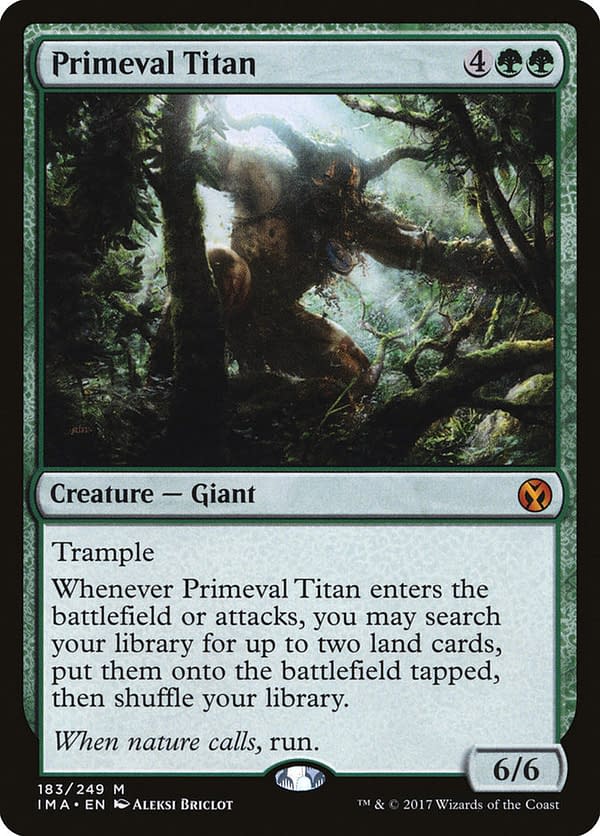 With the thinning of the Oathbreaker ban list, people will be more and more able to play with some of their favorite cards, strategies, and combinations which previously may have been inaccessible to them before. Is the unbanning and retention of Recurring Nightmare and Primeval Titan good for the format? Is it bad? Let us know!