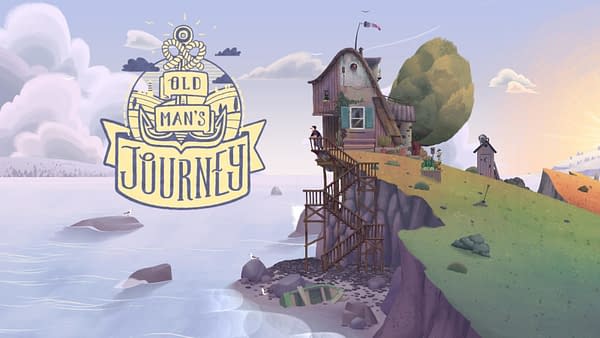 We finally have a launch date for the Switch version of Old Man's Journey. Broken Rules will launch the game on February 20th in Europe, Australia and the US and two days later in Japan, on February 22nd. So you can get your hands on the Switch edition of the game this week.
Old Man's Journey is a visual narrative about life's precious moments, broken dreams, and changed plans. The game entrenches you in a beautifully sun-kissed and handcrafted world as you embark on a heartfelt journey interwoven with light puzzle solving.
Old Man's Journey was initially released in May 2017 on mobile to much critical acclaim. Among the many awards it won, the game received the Apple Design Award 2017, Tokyo Game Show Sense of Wonder Night Best Art Award and Indiecade Europe Media Choice Award.
Switch-exclusive features:
3 different input controls: motion-pointer, touch-screen, stick
HD Rumble
brand new 2-player mode
Pro-Controller supported
1080p docked, 720p undocked
Game features:
A powerful and emotional narrative told only through imagery
Gorgeously whimsical landscapes with hand-drawn art and frame-by-frame animations
Handcrafted, pressure-free puzzles
Unique landscape-shaping mechanic
A compact game experience perfect for a wanderlust-evoking escape
Original and emotionally compelling soundtrack by SCNTFC
You can check out the official Switch trailer below.
Enjoyed this article? Share it!