"Ori and the Blind Forest" on Switch is the Definitive Version of Actual Heartbreak
Nintendo, Microsoft Studios, and Moon Studios GmbH showed off Ori and the Blind Forest: Definitive Edition at PAX West. The game was playable on Nintendo Switch, with the altered controls necessary for the Switch's button-layout. While that might trip you up a bit at the start, the altered controls are relatively easy to get used to. After all, Ori is a side-scrolling puzzler, not an open-world action RPG like The Witcher, so the change is both easier to get used to, and more forgiving.
Honestly, the demo level did nothing more than remind me of how absolutely heartbreaking and beautiful Ori and the Blind Forest actually is. The game is colorful, adorable, and the plot is designed to hit you where it hurts no matter how heartless you think you are.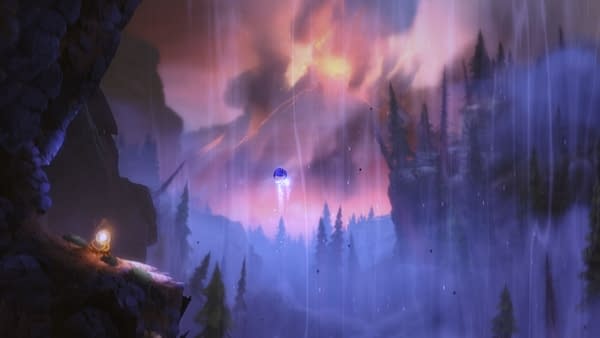 If you've somehow never played Ori and the Blind Forest, here's the game description so you understand just exactly what I mean:
The forest of Nibel is dying. After a powerful storm sets a series of devastating events in motion, Ori must journey to find courage and confront a dark nemesis to save the forest of Nibel. "Ori and the Blind Forest" tells the tale of a young orphan destined for heroics, through a visually stunning Action-Platformer crafted by Moon Studios. Featuring hand-painted artwork, meticulously animated character performance, a fully orchestrated score and dozens of new features in the Definitive Edition, "Ori and the Blind Forest" explores a deeply emotional story about love and sacrifice, and the hope that exists in us all.
The graphics aren't noticeably different on Switch than on the original version of Ori, though they will be a little different on handheld mode, since the console loses its dock boost to the GPU. As I was only able to play the game docked, I can't say for certain what the graphic decline will be like on Switch, but I can't imagine it affecting the game too much as Ori and the Blind Forest was never the most graphically intense game to hit the early Xbox One lineup.
Ori and the Blind Forest will release on Switch on September 27, 2019.