Outright Games Shows Us Their Build for Crayola Scoot
We may not have gotten a chance to play it, but the developers at Outright Games showed us a little bit of Crayola Scoot at E3 this year. The game was announced about a week out from the event and we weren't sure what to really make of it at the time from what little we saw. But now we have a pretty good idea of what the game will be. You'll basically compete in competitions where you'll leave melted crayon colors all over a map and fight people to control a section of space while also doing awesome tricks on your scooter.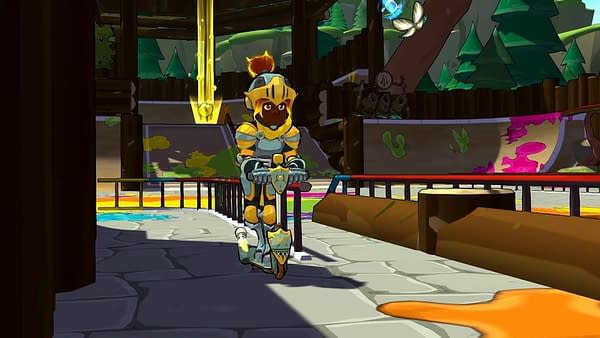 At first glance to us, this feels like a cross between Splatoon, Jet Set Radio, and one of the Tony Hawk games. It's an interesting combination of content that works in certain areas and needs improvement in others. Granted, we were seeing an early build of the game and there could be many more improvements to come before they officially release Crayola Scoot to us. In the meantime, we can say it's got some cool appeal and enough tricks to make us want to try it out. How it will fair in the gaming market though, we're kinda on the fence about.