Blizzard has seemingly revealed their newest hero and… well, it looks like it is a hamster?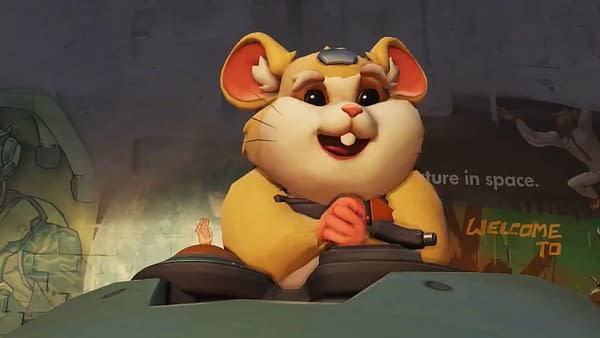 Blizzard has been teasing a new hero for a little while now. There had been a lot of fan theories out there with the community expecting either Hammond, previously thought to be a chimpanzee, or the Junker Queen. Speculation continued to burn this week when we caught a glimpse of a rolling ball in a video put out by the Overwatch team. Nothing quite felt quite sure, but there were certainly questions flying.
Well… I don't think anyone was expecting this. Blizzard has put out a video today suggesting the Hero 28 in Overwatch is a hamster. Yeah. You heard that right. Even crazier than that, all the speculation that had been around for years, suggesting Hammond was a smaller ape, appears wrong. He was seemingly a super brainy hamster the whole time. Take a look:
The champion revealed. pic.twitter.com/0Fdpg2iBcs

— Overwatch (@PlayOverwatch) June 28, 2018
Not too much was revealed about the character apart from his mech and his cute little face, so we are still waiting on some of those details. Is he a tank or DPS? Can he talk? What does he bring to the game? What does bringing in a hamster into the hero pool mean for the "lore" of Overwatch?
It's certainly the silliest hero to be announced so far, and I can't wait to find out more about him. As that news comes, we will be sure to share it with you when it comes in. Hopefully, that isn't too long at all at this point.
Enjoyed this article? Share it!