Paizo's July Solicitations Announced For Starfinder Tabletop RPG
Tabletop gaming design company Paizo has announced their July solicitations for their various games! Yesterday we covered the solicitations for their fantasy role-playing game Pathfinder, and today we will be discussing the solicitations for Starfinder, their science-fiction RPG.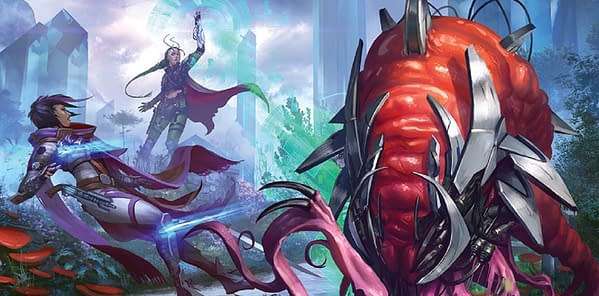 Threefold Conspiracy's Newest Adventure
To begin, let's look at Starfinder's newest module for Threefold Conspiracy, called The Cradle Infestation. This module continues the Threefold Conspiracy Adventure Path, which is meant to span for six months in total.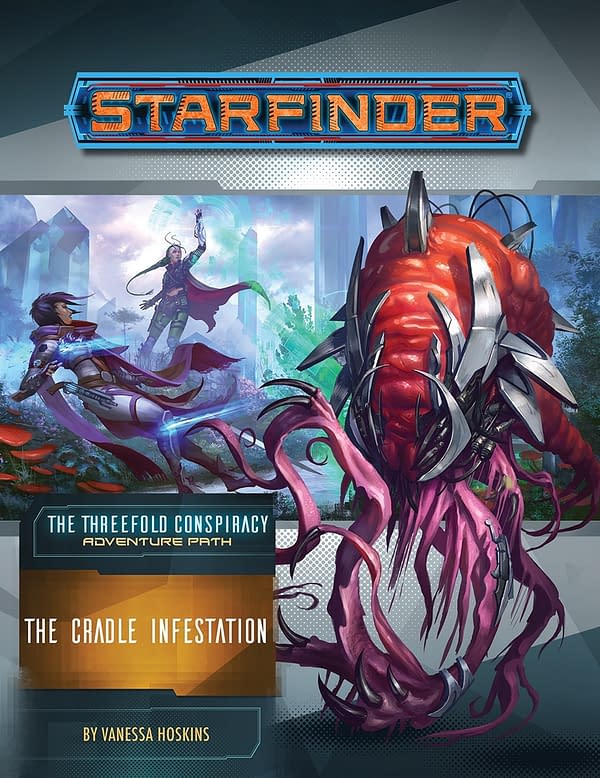 The Cradle Infestation is designed for four players with characters at Level 9 and revolves around those characters aiming to "unravel the machinations of insidious aliens who have infiltrated galactic society." The Adventure Path sounds intriguing, to say the least!
Near Space Pawns for Starfinder
For players who wish to have physical representations of characters, Near Space Pawns are being released for Starfinder! The Pawns will be printed on sturdy cardstock and feature full-color images of the various creatures and civilizations of Near Space from the game's lore.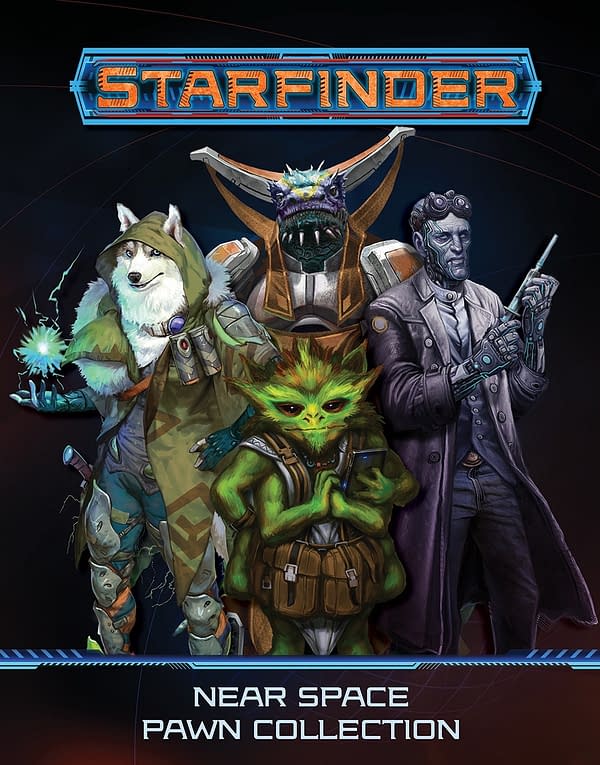 The various Pawns from this collection slot easily into bases made by Paizo for Starfinder, for this very purpose. This will make integration with plastic or metal miniatures easier for players looking for a fuller sense of immersion when considering these cardstock miniatures.
Starfinder's Space Station Flip-Tiles
Finally, Paizo has announced the release of a Space Station starter set made from Starfinder's Flip-Tile system. According to Paizo, "This boxed collection of 42 durable, double-sided full-color 6 x 6-inch map tiles provides tons of options for space station encounters, from corridor blaster battles to medical bay drama to chaos in the crew quarters! These exciting new tiles bring countless combinations to your game table!"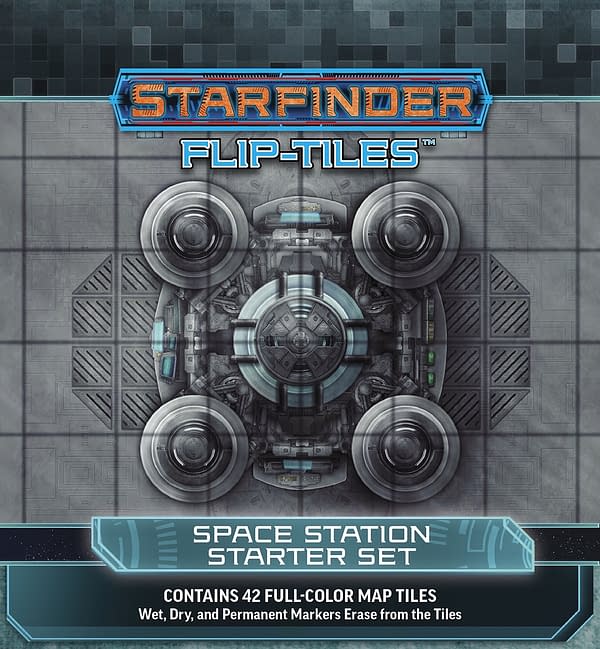 Do you play Starfinder? If so, and even if not, do these solicitations by Paizo interest you? Let us know in the comments below!