Gaming Company Paizo Announces Pathfinder Solicitations For July
Tabletop gaming company Paizo, known best for its role-playing games Pathfinder and Starfinder, announced its list of solicitations for the month of July. Among these solicitations include a new Adventure for the Pathfinder: Extinction Curse Adventure Path, as well as new Spell Decks for casters in the game!
These products are to be made available at your local game store, on Paizo.com, or other online retailers.
Products for Pathfinder
First off, we have the newest Adventure for the Extinction Curse Adventure Path of Paizo's famous role-playing game Pathfinder: The Apocalypse Prophet. This Adventure module concludes the Extinction Curse storyline as players seek out the cause of a plot to destroy the entirety of the Inner Sea's island life. The Adventure is geared towards a four-player game with level 18+ characters, and also provides "a gazetteer of the forbidding Kortos Mountains, an examination of relics left by the dead god Aroden, new monsters, and new rules."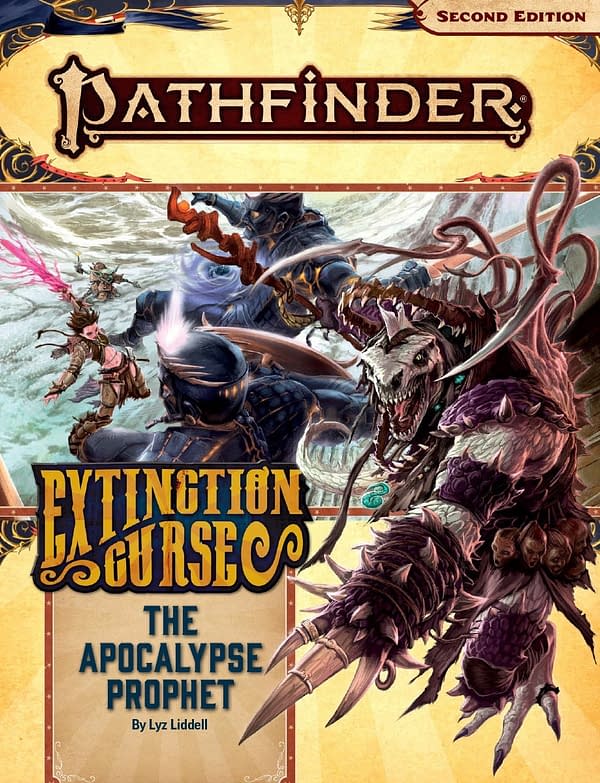 In addition to a new Adventure for Pathfinder: Extinction Curse, Paizo is also releasing supplemental Spell Cards for the game! There are five different decks of spell cards you can choose from: Arcane, Divine, Focus, Occult, and Primal. Each one focuses on a specific brand of magical skills for different classes of characters.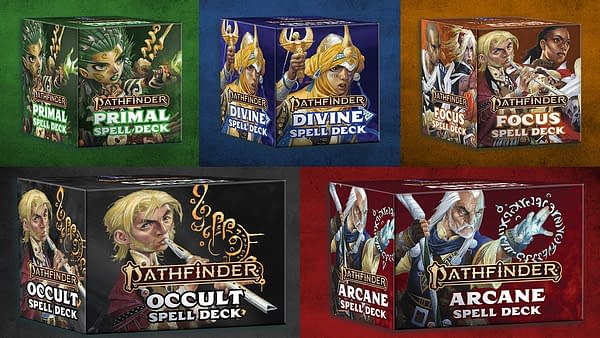 Last for the Pathfinder solicitations, Paizo is releasing a flip mat themed after a cathedral setting. At long last, players can play in the bounds of a church, chapel, or cathedral without much set-up at all! The cathedral has two sides featuring the same building – one dedicated to good, and one dedicated to evil.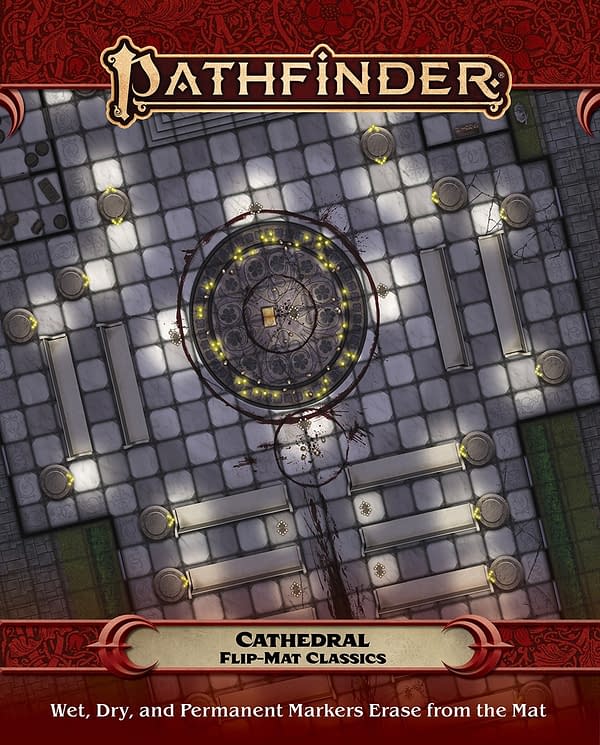 Are you interested in these solicitations by Paizo? Do you play Pathfinder? Are you a game master or simply a party member? Let us know in the comments below!