Paper Beast, Pixel Reef's VR Exploration Indie Game Coming To PC
Pixel Reef, the independent game studio that brought Paper Beast to the Playstation VR system, announced that Paper Beast will be coming to PC later this year. Paper Beast is expected to release for PC this summer.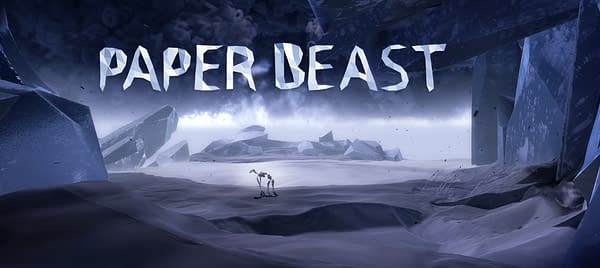 With a host of new features including continuous move support, updated graphics, tweaked gameplay, and an expanded sandbox mode (complete with new animals, plants, and items), Paper Beast looks like an absolute fever dream in the best ways. Players are encouraged to bond with the paper creatures of this virtual-reality indie game by saving them from predators and other dangers, shape the environment, and avoid storms.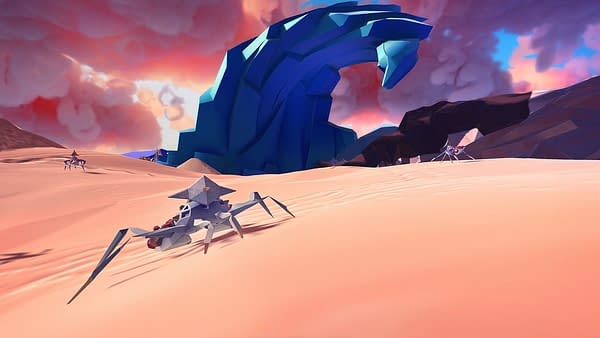 According to Paper Beast's website, the game is "An adventure and exploration game about wildlife in a dreamlike universe."
Somewhere in the abyssal depths of the internet, life has blossomed. Be the first to explore this virgin land where nature takes center stage. An unknown power seems to upset its balance. Join forces with intriguing and endearing creatures to solve the puzzles of Paper Beast.
Straight from the mind of Eric Chahl, who created the game Another World (featured in the Museum of Modern Art in New York, NY), this game looks like a true labour of love.
Key features of this game include the following:
Two game modes: the adventure and an immersive playground, the sandbox.
Meet intelligent creatures, help them, protect them, use their extraordinary abilities: their behavior adapts to your actions.
Shape the terrain, divert rivers, withstand storms to solve physical puzzles. Partner with the creatures to overcome obstacles.
In the sandbox, explore a playground dedicated to experimentation.
An original soundtrack combining the Japanese punk rock of TsuShiMaMire and the ambient style of Roly Porter.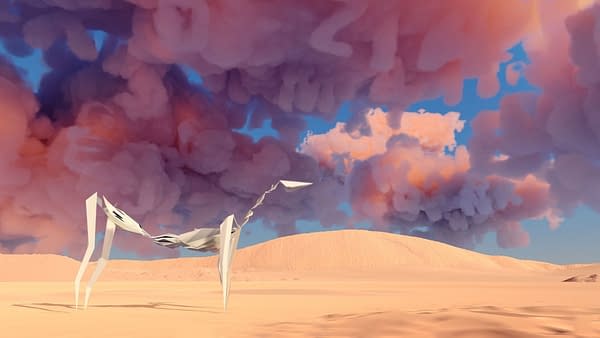 Are you excited for this beautiful game to come to PC this summer? We certainly are. Let us know your thoughts in the comments below!