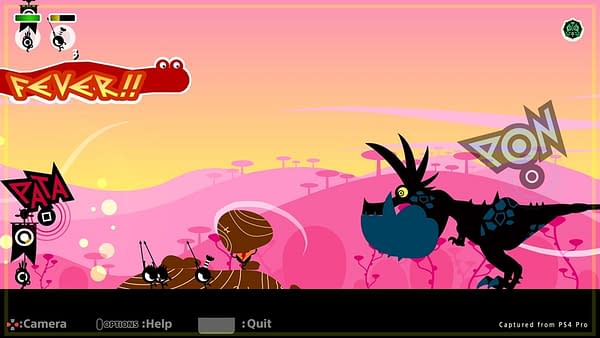 If you're into rhythm gaming and strategic titles, you've no doubt heard about Patapon, which combines both exciting genres together in an addictive and colorful way.
Now, you can play the whimsical former PSP-only sequel on PlayStation 4 starting this week, as it's getting a special Remastered edition. It's a full 4K remaster, in fact, of the 2008 PSP title.
Here's the official description:
"Cut off from their Zigoton compatriots after a Kraken attacks their ship, the Patapon tribe find themselves ship-wrecked on a strange new land. As their deity, it's your job to lead the Patapon army using a variety of rhythmic drum commands as they encounter brand new enemies, allies and a host of new bosses as they continue their search for their promised land, Earthend. Combine the various chains of drumbeats to address each unique level, leading the Patapons to victory over the enemy forces."
There are over 30 missions to check out, new minigames, new Patapon evolutions, and other "surprises," according to the PlayStation Blog announcement. You can expect to pick the game up for $14.99 on January 30. That should give you plenty of time to decide if you also want to grab the impossibly adorable LocoRoco too. You really should just have both, honestly.
Enjoyed this article? Share it!