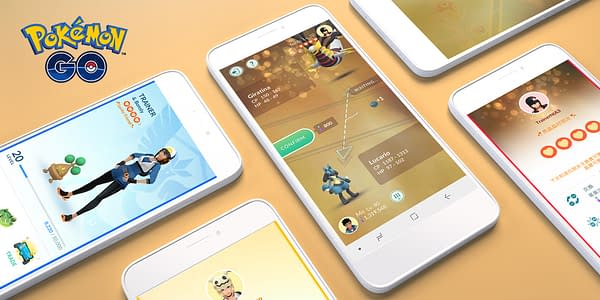 Announced on the Pokémon Go blog, Niantic will be making a few changes to the AR game which allow for further player customization option and add a new dimension to your friends list. Yes, Avatar Poses and Lucky Friends are coming to Pokémon Go.
Avatar Poses are the next level of player customization for PokéGo, which will "customize how your Trainer is posed on your Trainer profile, in the Friend List, in raid lobbies, in Gyms, and in battle previews."
Once you acquire an avatar pose, it will be available on your account for both male and female Trainer avatars, so you won't need to unlock any poses twice.
Lucky Friends will be a new friendship tier that affects the next Pokémon you trade. Lucky Friends will be the next friendship tier after Best Friends, which is currently the top level of friendship you can have in Pokémon Go.
According to Niantic, "when you are Lucky Friends with someone, the next time you trade with each other, both Pokémon will become Lucky Pokémon."
Unlike other friendship tiers, however, Lucky Friend status will disappear when complete the Lucky trade. So your friend will go back to just being a Best Friend.
Of course, you can level your Best Friend back to Lucky Friend status by battling gyms and raids together, trading, or sending gifts.
Enjoyed this article? Share it!