"Pokémon" Studio Teams With "Undertale's" Toby Fox For "Little Town Hero"
Wednesday's Nintendo Direct gave us a massive update on Game Freak's other game, Town, which has been renamed Little Town Hero.
Alongside an October 16th release date, the newest trailer provided information on the game's staff. Little Town Hero's music is being composed by the creator and composer behind Undertale, Toby Fox. It's directed by veteran Pokémon developer, Masao Taya, who has been with Game Freak since Pokemon: Ruby & Saphire was in development.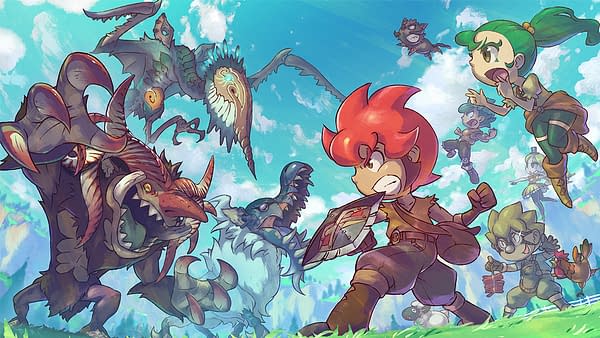 Little Town Hero is centered on a small isolated town where citizens aren't allowed to leave. One day, monsters begin attacking civilians, leading a small boy named Axe to step up and protect the villagers from such dangers. Through Axe, players will battle monsters using a bladed shield, and gradually uncover all the secrets this small town is hiding.
Like Pokémon, Little Town Hero is a turn-based RPG. Players will use "ideas" to defeat monsters throughout the bucolic town. Certain villagers are also able to assist Axe in the battle against the horrific monsters.
Little Town Hero will launch exclusively for Nintendo Switch on October 16. Watch the latest trailer below!