The Pokémon Company decided to release a new trailer and information about Pokémon Sword and Pokémon Shield today about a number of topics. All of the info went live on their website this morning, as they explored nearly every topic they could from new trainers to characters in the world to even a new set of Pokémon for you to encounter. We have some of the info below, as well as the trailer for you to enjoy!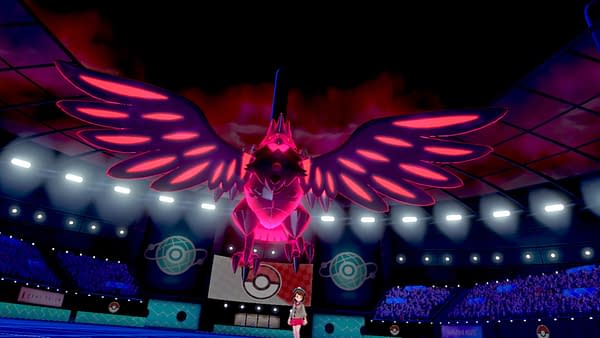 Strive to Become the Next Champion of the Galar Region!

Here in the Galar region, where Pokémon battles are big entertainment, the region's Pokémon League holds tournaments to decide the next Champion. You'll have to compete with your rivals and challenge the Gym Leaders of the region for your chance to take part in this tournament, too!

Meet Leon, the Strongest Traiiner In The Galar Region

Leon is the current Champion of the Galar region and has never been defeated in an official Pokémon battle. His personality, together with his peerless skill, has made him extremely popular. He truly deserves the title of "the greatest Trainer in all of Galar."

Leon won the Championship in his first-ever Gym Challenge—without being defeated in battle a single time. To this day, his winning streak continues to grow ever longer, and his formidable talent for Pokémon battles is truly unmatched. He's aided in his countless victories by his partner Charizard, and he's known to go all out during battles, no matter who he's facing. This battle style of his has captured the hearts of the people of Galar.

You can try to catch a glimpse of this battle skill during broadcasts of his Championship and exhibition matches!

The Champion Cup

Once a year in the Galar region, a series of Pokémon battles are held with the League Championship on the line. This is the Champion Cup! The Champion Cup is the tournament to decide who will be able to challenge the reigning Champion for their seat. Exemplary Trainers throughout the region, such as those who successfully complete the Gym Challenge, are allowed to participate in the Champion Cup tournament.

The Champion Cup battles are broadcast on TV, and all the people of the Galar region will be watching!

About the Pokédex and Rotom Phone

Any Pokémon that you find or catch during your adventure will have its information registered in the Pokédex. The Pokédex in these titles will actually be part of your Rotom Phone! Your Rotom Phone is also home to Rotom, a Pokémon that can enter into various electric appliances. And your Rotom Phone can do a lot more than serve as a Pokédex!

For example, you can attach it to your bike to make it move faster on land, or it can even help you travel over water!
Enjoyed this article? Share it!