Posted in: Card Games, Games, Pokémon TCG, Tabletop | Tagged: Paldea Evolved, pokemon, pokemon cards, Pokemon TCG, Scarlet & Violet
---
Pokémon TCG Early Opening: Paldea Evolved Booster Box
Thanks to The Pokémon Company International, we have a Pokémon TCG Early Opening: Scarlet & Violet - Paldea Evolved Booster Box.
---
We are just one day away from pre-release events of the next Pokémon TCG expansion, Scarlet & Violet – Paldea Evolved. This is the second set of the Scarlet & Violet era, which has begun introducing Paldean Pokémon to the hobby for the first time. This era has made major changes to aspects of the Pokémon TCG that have been considered the norm for decades. For example, yellow borders and set symbols are out, replaced with silver borders and set codes to better match Japan's sets. The mechanic of this new Paldea-focused era is the Pokémon ex and Tera Pokémon ex. In these sets, Secret Rares include Full Arts (formerly counted within the set numbering but now officially out of it), Illustration Rares, Special Illustration Rares, and Gold Hyper Rares. Scarlet & Violet – Paldea Evolved adapts three Japanese sets into this English-language expansion: the Paldean Starter-focused Triplet Beat and the Treasures of Ruin-focused Clay Burst and Snow Hazard. Clay Burst has been of major significance in Japan due to a highly coveted Iono Special Illustration Rare Trainer Supporter that depicts this new Gym Leader/Streamer with Pokémon plushies. Will the same hype for this card set this set ablaze in America? Well, The Pokémon Company International was kind enough to supply us with new Scarlet & Violet – Paldea Evolved products so we can give you an early peek of this set before it blows up. These products include a Scarlet & Violet – Paldea Evolved booster box, a Scarlet & Violet – Paldea Evolved Elite Trainer Box, and a Scarlet & Violet – Paldea Evolved Build & Battle kit. In this installment of our three-part early opening, we'll be opening the booster box.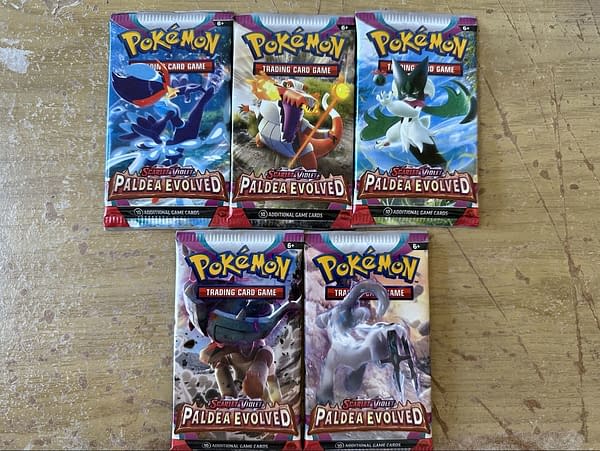 There are five distinct pack artworks for Scarlet & Violet – Paldea Evolved, each of which represents a focus of this expansion. Up top, you can see the Paldean Starters: Quaquaval, Skeledirge, and Meowscarada. The second row shows two of the Treasures of Ruin Legendary Pokémon, Ting-Lu and Chien-Pao.
Note that the changes made to pack structure in the previous set, Scarlet & Violet, remain the same. Now, every single pack ends in a holo rare. There are no more non-holo rares. Also, there are two reverse holo slots. One of those slots can activate into an Illustration Rare, Special Illustration Rare, or Gold Hyper Rare.
My hits included:
A large stack of holos, of course, as that is the least you'll get in every pack now
Pokémon ex: 4
Tera Pokémon ex: 1
Full Art Pokémon: 1
Full Art Trainer: 1
Illustration Rare: 3
Special Illustration Rare: 2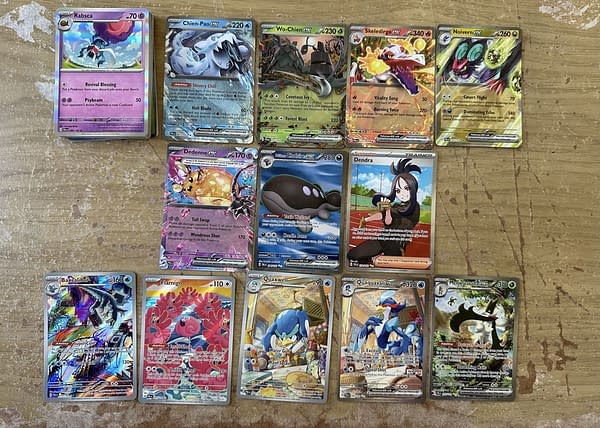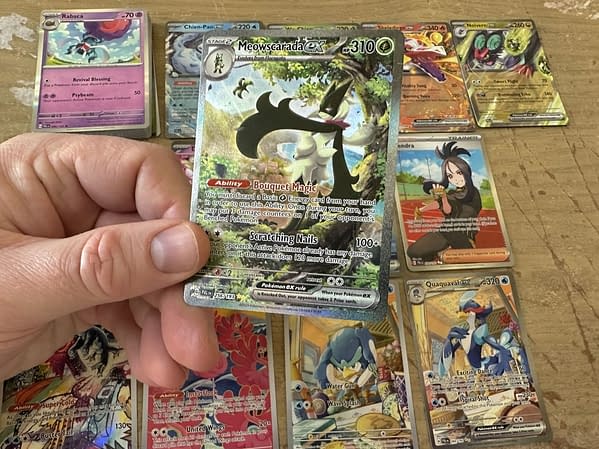 This was quite a terrific box. Generally, it used to be fair to hope for a Full Art or two and a Secret Rare. Now that the Secret Rare classifications are so dynamic, we are very much in the wild west as what to expect. Illustration Rares are the most common Secret Rares to pull, but Special Illustration Rares are seen somewhat of the same level as Alternate Arts during the Sword & Shield era. That makes me thrilled at pulling the Quaquaval Special Illustration Rare ex and Meowscarada Special Illustration Rare ex. The Meowscarada was one of my top goals for the set, as I'm a huge Sprigatito fan, and it was the first major card I pulled.
My one remaining wish is that I pulled the Quaxly Illustration Rare as well, as then I'd have the entire Quaxly line!
Overall, this was an exceptional box in what could be the most exciting set of the year. Second expansions tend to get some hate, like Sun & Moon – Guardians Rising and Sword & Shield – Rebel Clash, but the hate-proof Scarlet & Violet – Paldea Evolved set is absolutely stacked!
Be sure to check Bleeding Cool every day to follow our in-depth Pokémon TCG coverage as we explore the hobby's past, present, and even future with upcoming set reveals.
---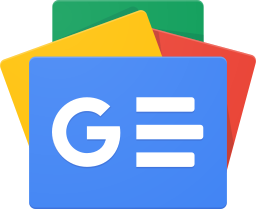 Stay up-to-date and support the site by following Bleeding Cool on Google News today!