PSA: The Switch Emulator Scam – What To Look Out For This one comes from Time, as apparently the Federal Trace Comission (FTC) issued a warning yesterday called "There's no Nintendo Switch emulator" by attorney Lisa Schifferle, which details a scam that is making the rounds.
"There's apparently a noteworthy scam making the rounds, wherein people are either going looking for counterfeit software on dubious websites, or being approached by scammers peddling nonsense in the guise of a Nintendo-fied simulacrum," Time's Matt Peckham reports.
Both Peckham and Schifferle pin the blame on the noted scarcity of Switch consoles. Nintendo has started ramping up production of the consoles, but there's still a notated shortage where people are either paying exorbitant sums in auctions or are paying for a GameStop bundle which often comes with a high price tag and launch titles you likely don't want. Which are indeed fair points and do likely play a large part in why people are getting sucked in by the scam.
The Switch is also the largest console launch to date, which means just about everyone wants one. And the general buying public may not know that a "Switch emulator" doesn't exist. How could they?
But there's also something to be said for people who just don't like to pay money for things. I've been there, sometimes it seems like if you just hold out long enough you'll get what you want for free. Such has been the case with many games getting free downloads or becoming subscription free, but the fact of the matter is that you can't emulate the Switch. So if you want to play one, you've either got to pay for it. Or, steal one. But I definitely don't recommend that last point.
The FTC included a list of ways to avoid the scam which, well, they're pretty damn funny.
Don't download anything that says it's a Nintendo Switch emulator.
Don't complete a survey to get an "unlock code." That's a red flag for a scam.
Keep your security software current. Set it to update automatically. Installing unknown programs can lead to malware.
Play Nintendo Switch at your friend's house until you're able to buy the real one yourself.
If you come across this scam yourself, the FTC urges you to report it, which you can do here. Time's writeup of the scam is here, while the FTC post is here.
---
---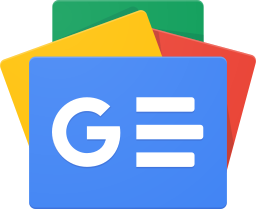 Stay up-to-date and support the site by following Bleeding Cool on Google News today!