Psychological Thriller Game Loretta Comes To PC Mid-February
Loretta is finally being released for PC as Dangen Entertainment confirmed the game will drop on February 16th.
---
Dangen Entertainment revealed this week that their new psychological thriller title Loretta will be getting released for PC next month. The creation of solo developer Yakov Butuzoff, the game will have you navigating the murky waters of a woman's life as she balances the betrayal of her husband's infidelity while also reclaiming her own agency during the 1940s. Not everything is as it seems, and the options before you aren't always so black and white. What choices will you make in deciding what happens to the title character? You'll be able to try and make the best decisions when the game comes out on February 16th for Steam.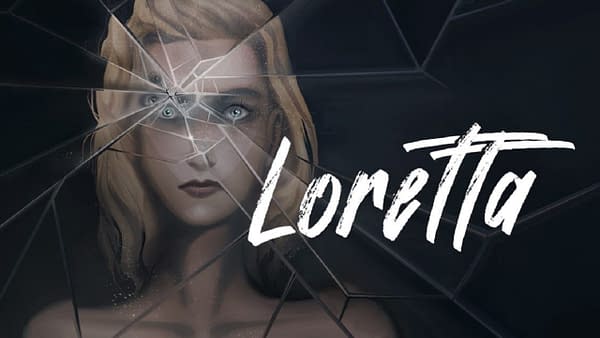 "Loretta is a housewife. Her husband Walter is a writer. Dragged from the glitz and glamor of New York City and thrust into a dilapidated farmhouse in the rural south, both are unsuccessful, struggling with their finances and their relationship. But when Loretta learns of her husband's infidelity and a remarkably lucrative life insurance policy filed in his name, a grisly plan begins to take root. It is up to the player to decide how far she will follow it. Players choose dialogue, interact with objects and decide the depths to which Loretta's depravity spirals while navigating a nightmare of her own creation. The game is split into multiple chapters that jump back and forth in time to provide context and reveal the background of Loretta's degradation. Different story paths lead to various twists, turns, and multiple endings. Will you season your husband's steak with pepper, or with poison? Will you lie to the nosy officer with lemonade, or get rid of him in the backyard?"
Decide whether Loretta's story remains a web of deceit or crescendos into bloody murder through dialogue and discovery.
Conceptually inspired by film noir, the art of Andrew Wyeth and Edward Hopper, as well as the works of Alfred Hitchcock, Philip Ridley, Stephen King, and Vladimir Nabokov.
Solve cryptic puzzles to dive deeper into Loretta's imperfect past and discover the levels of desperation she feels to reclaim control of her life.
Whose side will you take in this story without heroes? Branching paths and multiple endings allow for a custom experience or opportunity for replay. Choose Loretta's fate and explore the multiple opportunities as they present themselves to her.