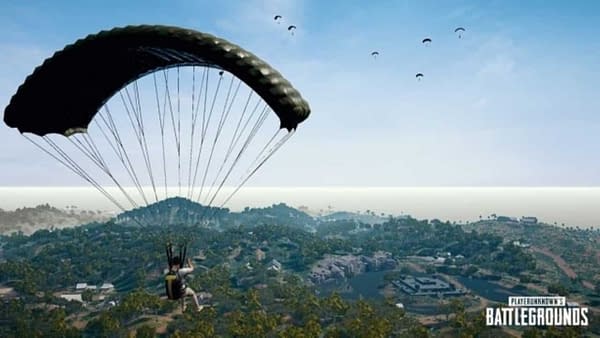 After pursuing legal action last year after noticing the similarities between their games, PUBG Corp has pressed forward and filed suit against Epic Games for copyright infringement, according to a report by the Korea Times (via PC Gamer). The injunction filed by PUBG Corp in the South Korean court system alleges that Fortnite was modeled after PlayerUnknown's Battlegrounds.
The case will be decided by the Seoul Central District Court, though no further details around the claims have been revealed.
The Korea Times summary of the situation reads:
A PUBG official said Friday that the firm filed an injunction, alleging copyright infringement, with the Seoul Central District Court against Epic Games Korea.

"We filed the suit to protect our copyright in January," said the official.

Released in July last year, "Fortnite," a first-person shooter (FPS) game, has recently become popular around the world, threatening the popularity of "Battlegrounds" that was a great hit in the global game market last year.

When "Fortnite" was first launched, the game only had the "Save the World" mode, at which gamers build walls and defended it. But in September, the firm added the free-to-play "Battle Royale" portion into the game, provoking a plagiarism controversy and allegations that it copied "Battlegrounds" items and user interface (UI).

When the controversy flared in September, Bluehole said in a statement that the firm was mulling ways on how to respond to the claims that core elements and UI of the Battle Royale mode of "Fortnite" seemed to be similar to those of Battlegrounds.

The Korean firm added that it was regrettable that Epic Games, which was a partner of Bluehole, had released a similar game.
Bluehole had previously referred to their ongoing relationship with Epic Games as part of the reason for the copyright infringement case.
"We've had an ongoing relationship with Epic Games throughout PUBG's development as they are the creators of UE4, the engine we licensed for the game. After listening to the growing feedback from our community and reviewing the gameplay for ourselves, we are concerned that Fortnite may be replicating the experience for which PUBG is known."
Bluehole has maintained that it is not the similarity of the game modes that is of concern, but rather that Epic Games is the company that makes the engine used in Battlegrounds. Therefore, Epic gets some nice royalties from all of PUBG's sales.
Enjoyed this article? Share it!