Razer Kishi V2 Adds Controller Support For Android Touchscreen Games
Frustrated with some touchscreen games on Android? Razer has added controller support for the Kishi V2 to help you out.
---
Razer has launched a new update for the Kishi V2 this week, as they are now able to add Android controller support for touchscreen-only games. On occasion, there are many mobile titles in which the touchscreen aspect can be a pain, and you just wish you had a controller you could map out to make things easier. The team decided to curb that problem as they have added the new Virtual Controller Mode, which will allow gamers to use their controller with touchscreen-only titles, designed to make for a better gaming experience. Based on what we've seen online, it seems to work for most any game, but we're sure there may be a few that don't respond. The VCM will also be added to the upcoming Razer Edge in Q1 2023. We got more info about it for you below.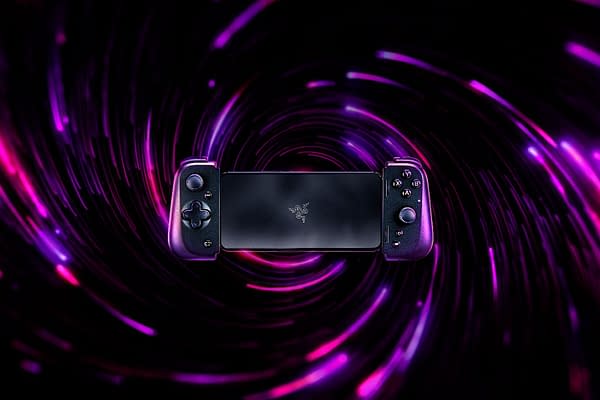 "The new Virtual Controller Mode allows all Kishi V2 for Android owners to use their controller to play touch-screen games. This new addition brings console-quality controls to all mobile platforms for the ultimate mobile gaming experience. Razer's solution relies on a novel combination of hardware in the Kishi V2 controller and software in the Razer Nexus app, to enable reliable, secure, and easy-to-use controller support on countless touch-screen games. Virtual Controller Mode is available as a free update to all Kishi V2 for Android owners today, via the Razer Nexus app on the Google Play Store. This feature will also be rolling out to the Razer Edge in Q1 2023. The Kishi V2 for Android works best with the free, fully integrated Razer Nexus App. Gamers can instantly launch the Razer Nexus app and interface with the press of a button to access installed games, stream on YouTube or Facebook, browse over a thousand compatible games, or customize controller settings. Razer Nexus is an optional app and is 100% free with no subscriptions."