[rwp_box_recap id="0"]
RemiLore: Lost Girl in the Lands of Lore is the kind of anime game that has a very specific fanbase in mind. And I am not that fanbase. So this was a bit of a mis-match between game and reviewer, but I'll try to do my best regardless. The game is a hack-and-slash rogue-like adventure game with the kind of art style designed to cater to the male gaze. It's a cross between The Binding of Isaac and the Neptunia series, which is certainly a design choice I would not have expected before I picked up this game.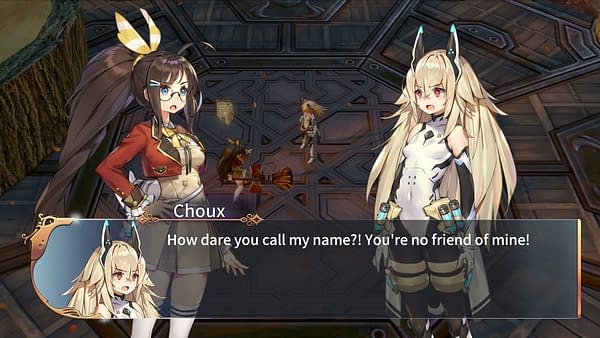 The plot follows Remi, who is described an "ordinary high school student" who hates learning, likes sports, and embraces the fact that she's kind of a lazy idiot. She awakens a talking book called Lore, who describes himself as a "master of magic," and both get transported into the magical world of Ragnoah which was taken over by nefarious mechs. Remi and Lore need to work together and fight the mechs in order to return home. There's also a mysterious android girl named Choux who appears every now and again to spice things up. So, it's a basic fantasy magical girl plot.
RemiLore features multiple game modes including the single-player story mode, two-player co-op, and even a New Game+ mode. However, it's a short game, despite its bevvy of alternate costumes and massive armory of collectible weapons.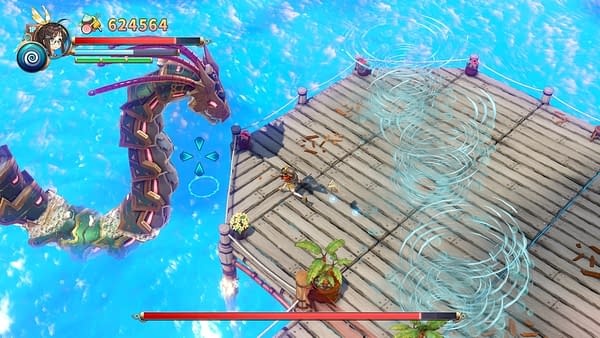 The biggest problem with RemiLore: Lost Girl in the Lands of Lore is its gameplay balance. The hack-and-slash combat is simple and a bit boring, but you can change it up by swapping weapons or using magic attacks. However, many of the weapons are slow and have a more difficult learning curve when it comes to dodge cancelling. The magic spells are also imbalanced, as some are pretty useless.
Overall, RemiLore is such a forgettable game that I could have sworn I wrote this review months ago after the game first appeared on my desk. But, lo and behold, I had not written a review. I'd just thrown the game into the back of my pile, said "I'll write that later," and promptly forgot about it.
And that is RemiLore's greatest sin. It's a forgettable game on every level. The combat is alright, the story is okay, the levels are procedurally generated, and the four worlds are generic fantasy settings. There's not much to write home about with this game. It just is.
Enjoyed this article? Share it!