Wizards of the Coast has been pretty good about pumping out a ton of original content for Dungeons & Dragons, but sometimes, you need to go back. Back in 2014, we got back-to-back adventures that tied into each other with Hoard Of The Dragon Queen and The Rise Of Tiamat. Meant to be played in order as one long adventure across both books like the recent Waterdeep and Mad Mage adventures were created. Its been five years since those adventures came out, and even though 5th Edition is still active, the books aren't being produced as much as they were. So, for those looking for a taste for dragon fun, D&D has released Tyranny Of Dragons.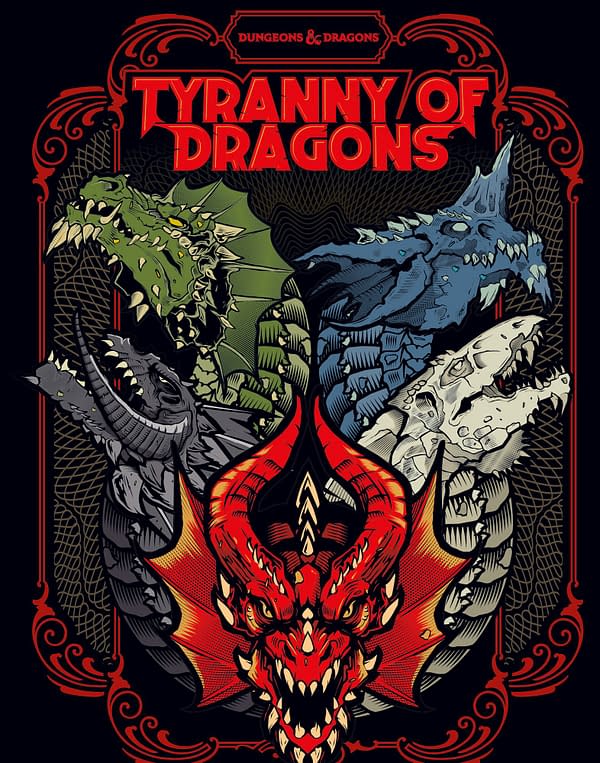 This is basically a special edition of both books put together. You get the complete adventure in one solid book, with brand new artwork on the cover as you can see above. We'll keep this as spoiler-free as possible, but the shorthand to the adventure is you're getting the best of the game's name. Tons of dungeons to comb through and several dragons to deal with. Including the infamous five-headed one that has been the bane of several player's existences since it was introduced in the Greyhawk adventure in 1975.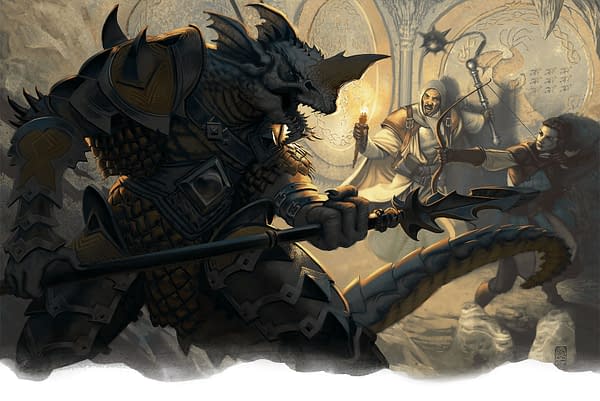 I myself have already reviewed both books that this tome is based on, so rather than rehash something I already wrote, we'll focus on this particular book. To be very blunt about this, the adventure is the same as it was in the main book. What few changes are in here are primarily grammatical or fixed editing. Those of you who have never played either adventure will not be missing anything, and those of you who have played it before don't need to look for new info. This is basically a chance for those who don't own both adventures to get them fresh, or for those who do, a replacement book to exchange out if this is your favorite adventure. Possibly passing the others onto other players.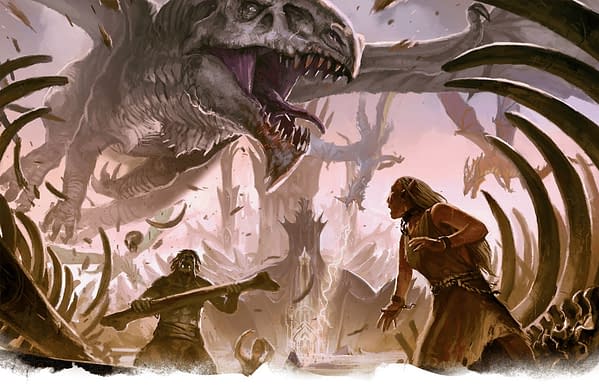 I enjoyed flipping through and reliving these adventures in Tyranny Of Dragons. Some good memories from a few years ago, as well as some in-game traumatic ones. I highly recommend it if you've played D&D for a minute and have a good group looking for something longer. To DM's, I would call this a graduation book for groups who have braved all your previous hells and need a challenge for the next few months with a solid story behind it. It's a good book, a solid Dungeons & Dragons adventure, but this one is also more of a consolidated reprint in case you're looking to collect. You're not missing anything skipping it, beyond the awesome cover.
Enjoyed this article? Share it!