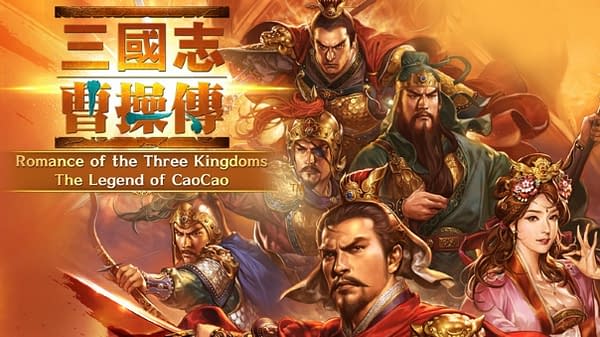 Skip the siege and storm the battlements today by pre-registering for Thingsoft's Romance of the Three Kingdoms: The Legend of Caocao. The remake of the classic turn-based tactical role-playing simulation grand strategy wargame is being published on mobile devices by NEXON Korea Corporation.
Players can register now for iPhone at the App Store. The Android pre-registration form will be available soon on Google Play.
Based on the celebrated Romance of the Three Kingdoms series, RTK: The Legend of Caocao's mechanics and addictive gameplay have landed the title on the top 5 most downloaded games list in Korea and Taiwan. The game has also released in Japan. Players will live the legends of their favorite commanders through the epic Story Mode, or attempt to create and unify an empire by occupying settlements in Strategy Mode. Also, players can enlist units; develop cities; and challenge others in the daunting PvP mode.
Of course, even if you don't pre-register for the game, you'll be able to pick it up at launch.
Romance of the Three Kingdoms: The Legend of Caocao is a remake of Koei Tecmo's original game from 1985 which was later released on Amiga, MSX, and NES in 1988, Game Boy in 1992, and Windows in 2003.
Enjoyed this article? Share it!