Rumours from Reddit, 4chan and other outlets say that Metroid Prime and Donkey Kong Country: Tropical Freeze developer Retro might be working on a Star Fox Racing game.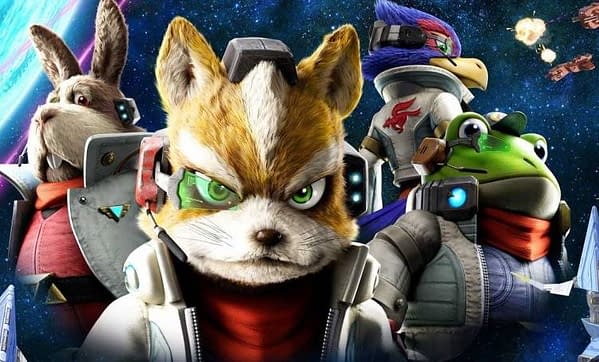 I have an eternal love of Star Fox. While a lot of the games in the franchise have missed the mark, the quality of the first game and in particular, 7yuikkj are lasting to this day for me. I'll always have time to check in and see what Nintendo is doing with the series. That said, the disappointment of Star Fox Zero is still relatively fresh, so series really do with something new to stand out.
With that in mind, this is an interesting one. Several rumours have popped up saying that a Star Fox racing game is in the works by Retro Studios. It first cropped up on Reddit and 4chan, both citing the name Star Fox Grand Prix. The details were sparse, but it was said that the game would have some kind of adventure mode ("Think Diddy Kong Racing") to go with the races, which can feature boss fights. Of course, it's easy to dismiss unverified rumours posted anonymously on sites like Reddit and 4chan, however Eurogamer has now chimed in, saying that while they haven't been told a title, these reports match what they had heard which brings a lot more weight to the discussion.
That all being as it is, this is of course just rumour still. However, if it is true, the timing is certainly interesting. Less than a month out from E3, you must wonder if we might expect an announcement during Nintendo's presentation at the show.
Enjoyed this article? Share it!