"Sea Of Thieves" Will Be Getting Chain Shot Cannonballs
Need a cannonball with a little extra damage and malice to it? Sea Of Thieves will be getting some special ones next week that will do the damage. The chain shot cannonball is basically what it sounds like. You got two halves of a cannonball linked together by a chain. Aside from being able to do massive damage to the hull in a hurry, the shot has one specific purpose: killing a mast. When you aim this properly at an enemy ship's mast, it will crack it, break it, and send it tumbling. Killing your momentum you would have gotten from the sails. No word yet is there's a way to repair that or if you're just screwed when they all break.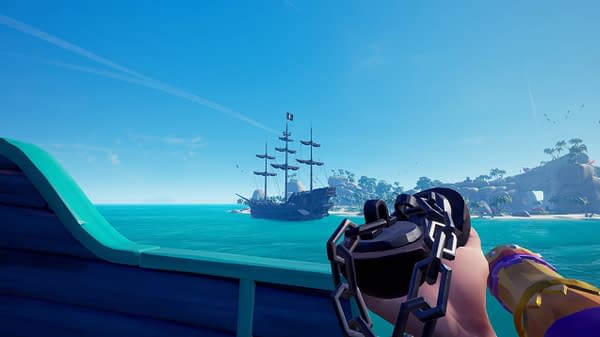 The side-effect to this is that the shot doesn't have a long range, so you can't just take people out from afar with it. You'll have to sail fairly close, putting your own ship in danger as part of the risk/reward. You can watch it in action in the video below, as we wait to see when it will be implemented into Sea Of Thieves.