Wizards of the Coast has done it again! They have successfully hidden a product from its consumers until the very moment it matters for public consumption. Last time, it was Magic: The Gathering's "Mystery Boosters"; this time, they've finally revealed their new project for Magic: Secret Lair.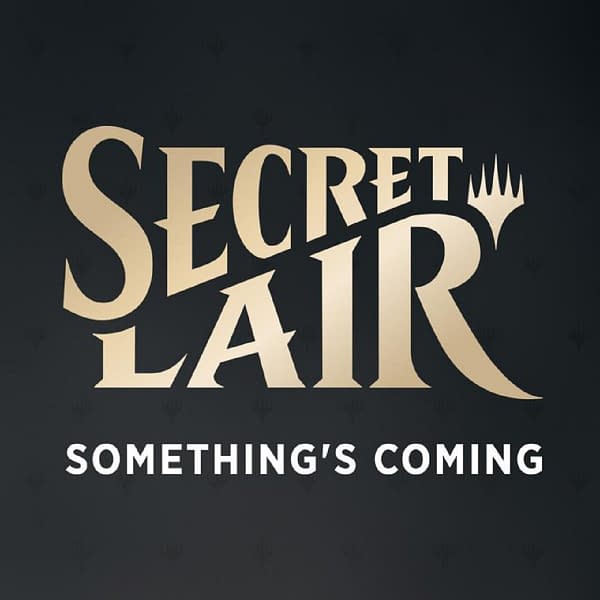 For those of you who somehow missed my last article on the subject, Secret Lair seemed to be a loot-drop sort of release. My suspicions were confirmed when Wizards of the Coast did an exclusive via IGN on the matter.
Additionally, content creators on Twitter are releasing unboxing videos on the hour, as I type up this very article. So far, NumotTheNummy has come out with a video unboxing of "Bitterblossom Dreams", which is, in essence, a promo Bitterblossom and four tokens to go alongside the card. It'll cost $29.99 USD and also include codes for Magic: The Gathering: Arena players to get some cool swag for their troubles.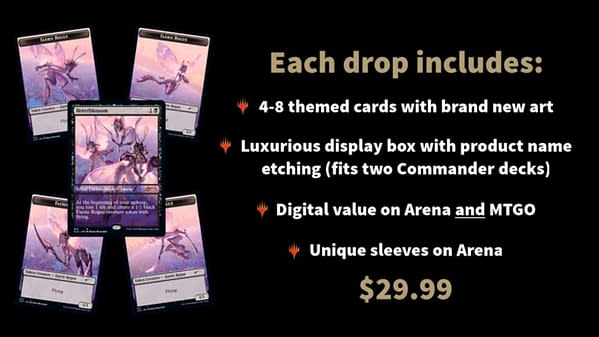 You can find that unboxing video here:
IGN itself wrote on the matter exclusively, revealing the contents of the "OMG KITTIES!" release.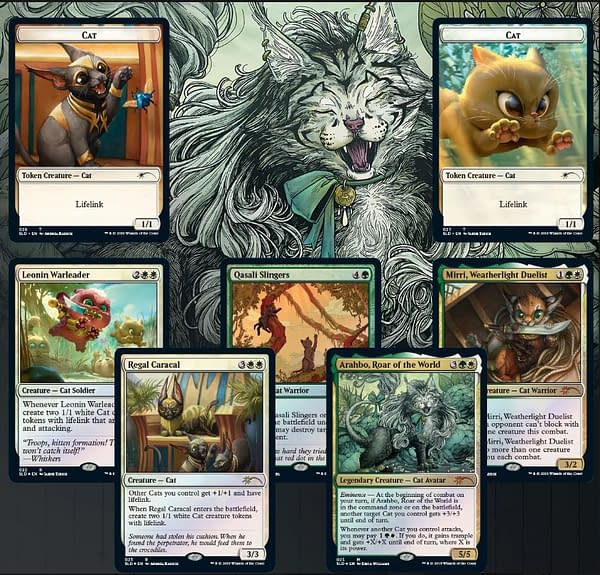 Wizards of the Coast's Twitter account for Magic: The Gathering posted a schedule of unboxing events as well, all in Pacific Time. And here that is, for your viewing pleasure:
Look for:
10AM Bitterblossom Dreams @NumotTheNummy
11AM Eldraine Wonderland @coL_Amazonian
12PM Restless in Peace @coL_noxious
1PM Seeing Visions @Theasianavenger
1:30PM Explosion Sounds @PleasantKenobi
2PM Kaleidoscope Killers @commandcast
2:30PM OMG Kitties! @coL_AliasV

— Magic: The Gathering (@wizards_magic) November 25, 2019
I, for one, cannot wait to see what they have done for "Eldraine Wonderland", but also for "Restless In Peace", "Kaleidoscope Killers," "Explosion Sounds"… Heck, I really want to see all of these. According to Wizards Product Architect Mark Heggen (in an interview with IGN):
We're working with street artists, comic book artists, traditional Magic artists working with very non-traditional art briefs, album cover designers, and on and on and on. It really is a chance to welcome new artists and styles into the game, which is a big part of what makes this all so fun.
Street artists?!? My word. If they ever managed to hire Banksy for this, I'd eat my hat. This is really exciting.
Also, speaking of hats, if there's a copy of Helm of the Host with the Mad Hatter's hat from Alice's Adventures In Wonderland in the "Eldraine Wonderland" release, I would literally go nuts for about five minutes. Send help; we're officially hyped.
Some more info on the topic of timing and all that: Each of these limited-release boxes will be available for exactly one day, with the full set of seven boxes available a day before any of them are released individually. The full set goes up on Wizards of the Coast's official webstore on December 2nd at 9:00AM PST, and the rest will come out day by day at the same time.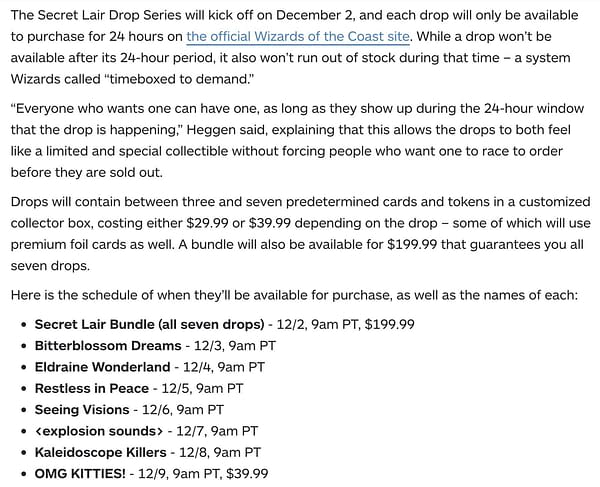 So what are you waiting for?! Go and – Oh, wait, yeah, you can wait. It's not till December 2nd.
Well, in the meantime we can all entertain ourselves by witnessing the content creation side of Magic: The Gathering do unboxings of the neat stuff! Go! Do that!
Enjoyed this article? Share it!