The Zotac Cup is a $100,000 USD charity League of Legends tournament feautring popular LoL streamers and eSports pros Voyboy, Kaypea, Coolifegame, Zong Guan, Hao Kai, MMD, Eggroll, 7z, Weiwei, Toyz, and Gear.
The tournament is being held to support charities like the Esports Foundation, Gaming-Aid, the Make-A-Wish Foundation, Mercy Malaysia, and Oaktree. All five charities have massively different focuses, but that's kind of what make the Zotac Cup awesome, since it will help benefit so many causes.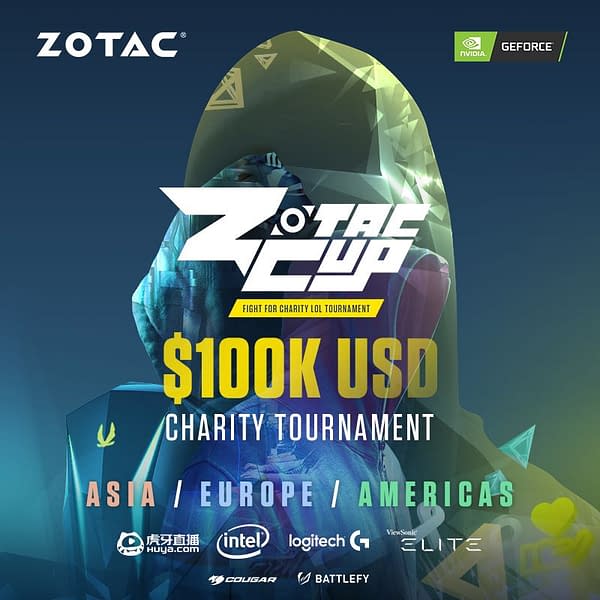 The Online Qualifiers were held back in April, but the 9 winners from the North American, European, and Asian qualifying rounds, plus 6 streamers (MMD, Eggroll, 7z, Weiwei, Toyz, and Gear) will duke it out in the Semi-Finals on May 28th and 29th.
The five finalists from the Semi-Final round, along with international influencers Voyboy, Kaypea, Hao Kai, Coolifegame, and Zong Guan will compete in the Grand Finals on May 30th and June 1st.
You can check out the full tournament bracket below.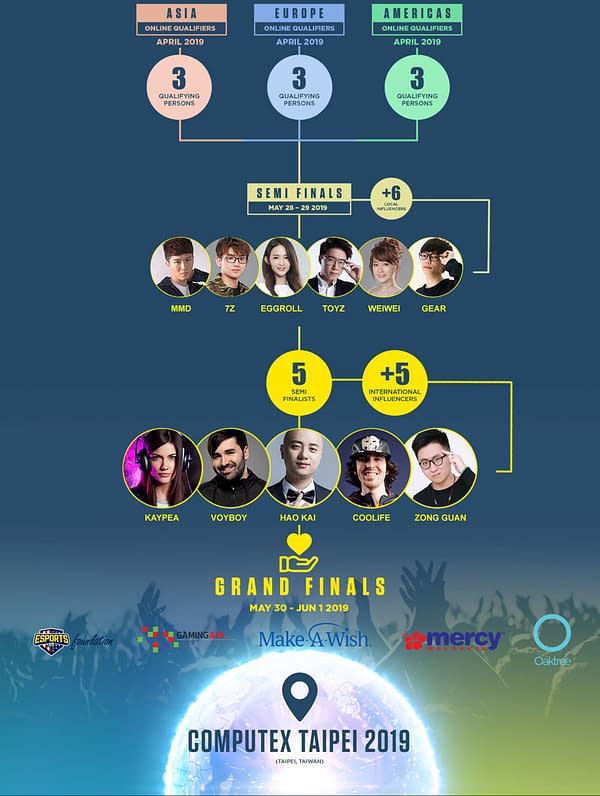 You can watch the Zotac Cup semi-finals and final matches streamed on the official Zotac Cup Twitch channel.
Zotac holds several other eSports tournaments for Fortnite, League of Legends, Rainbow Six Siege, Hearthstone, Overwatch and PlayerUnkown's Battlegrounds.
Enjoyed this article? Share it!