As Niantic prepares players for Pokémon GO Fest 2020 with this week's Friendship Challenge, information is beginning to leak on what will happen at the event itself. Dataminers have found an array of interesting new and updates assets in Pokémon GO's code, including badges, new costumed Pokémon, and, most notably, Shadow Mewtwo. Though these are not yet officially announced by Niantic, dataminers have also been responsible for releasing information on upcoming Community Days, Jessie and James' arrival, Stantler with bells, and Shadow Suicune, all of which came to be shortly after their discovery. Here is everything that was found and what it may mean.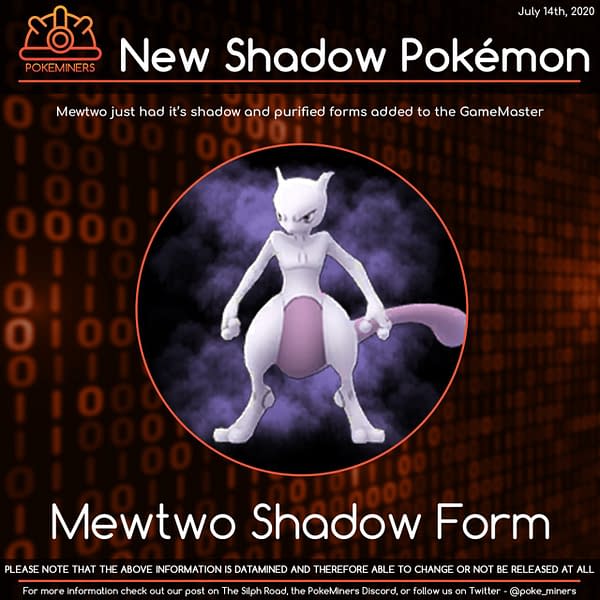 Shadow Mewtwo
Pokémon GO just finished a major Team GO Rocket event, which introduced a new Shadow Legendary Pokémon and allowed players to, for the second time ever, use Charged TMs on Shadow Pokémon to remove the locked move Frustration. Because of this, it was not expected for Niantic to release new Shadow Legendaries for some time. However, Shadow Mewtwo has now been added to the code. With other assets, which we'll get to below, suggesting that there will be Team GO Rocket activity at GO Fest 2020, it is expected that Shadow Mewtwo, which will completely change the meta-rankings of the game, will debut at the event.
Costumed Pokémon
Niantic has a long tradition of celebrating events with Costumed Pokémon, and GO Fest 2020 will be no different. The three original starters (Charmander, Bulbasaur, and Squirtle) are expected to be released donning the above Pikachu visors. Both the standard and shiny forms of these Pokémon have been found in the code rocking this new hat.
GO Fest Badges and Assets
In addition to the starters and Shadow Mewtwo, dataminers have also found GO Fest 2020 exclusive items in the code including stickers to attach to gifts and new items for trainers' avatar in the game's shop. Most notably, however, new badges and "confetti items" were found, which seem to spell out the structure of GO Fest 2020.
With fire, grass, water, battle, Team GO Rocket, and friendship logos here, these icons appear to represent the various biomes of Pokémon that Niantic previously announced would dictate GO Fest spawns. Team GO Rocket's involvement has not been officially announced, making its inclusion here majorly notable. In conjunction with Shadow Mewtwo's appearance in the code, it seems Niantic may have some major updates for players at GO Fest 2020. As news comes in, we'll continue to update.
Enjoyed this article? Share it!