Oscar-Nominated Film The Shape of Water and Guillermo del Toro Get Funko Pops!
The Shape of Water is the most-nominated film in the 2017 awards season, and the aquatic love story has hit a chord with fans the world over. The gothic beauty of a girl-meets-monster story was perfectly brought to the screen by del Toro via FOX Searchlight, and now to your shelf and desk by Funko.
That's right — Funko has released a set of POP! vinyls featuring Guillermo, Eliza (played by Oscar nominated actress Sally Hawkins), and the Amphibian Man (played by the should-have-been-nominated Doug Jones).
Del Toro's figure sports glasses, his facial hair (with a tiny soul patch of grey), his signature golden ring, and a book. The Eliza has the custodian with her trusty broom, and green uniform dress. The Amphibian Man is raised on one leg, as though floating in water, with an outstretched finger.
Check them out: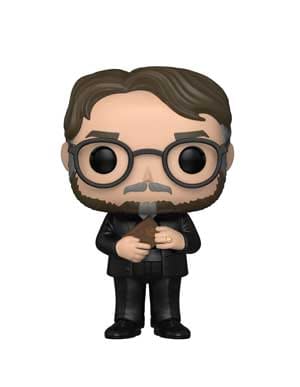 One of the most talented directors in the film industry – our friend
Guillermo del Toro – will now be memorialized as a Pop!,
alongside characters from his Oscar-nominated film The Shape of Water!

The unique relationship between Amphibian Man
and Elisa is dramatized in one of the stand out films of 2017.
Now you can collect Amphibian Man and Elisa who is shown with a broom!
No release date has been set for these figures, but we'll keep you updated.
Don't forget to see how many Oscars The Shape of Water takes home when the 90th Annual Academy Awards air on Sunday March 4th.