"Skullgirls 2nd Encore" Xbox One Now "Postponed Indefinitely"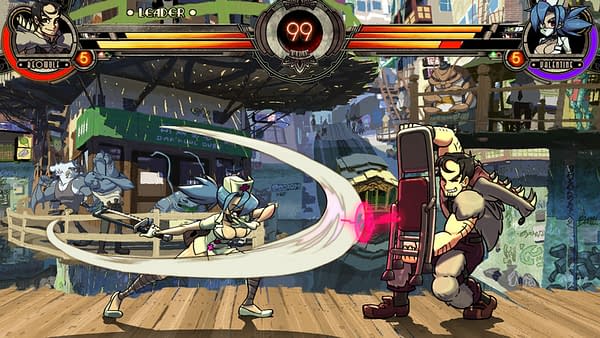 Skullgirls 2nd Encore's Xbox One version has been "postponed indefinitely," according to Skybound Games and Lab Zero Games.
Developer Lab Zero Games took to the official Skybound website to first announce the Nintendo Switch version of the game. It'll be debuting on October 22 via the Nintendo Switch eShop.
"We want to thank everyone that has waited patiently for the Switch release. We can't wait for you to get your hands on it (and we're looking forward to playing it right along with you)," shared Lab Zero. If you happened to purchase the Limited Edition 2nd Encore Pack from Skybound.com, you'll want to look out for an email with your own digital download code for Switch. Unfortunately, then came the bad news.
"Lastly, while we were thrilled to share with fans earlier this year that Skybound would be bringing Skullgirls 2nd Encore to Switch AND Xbox One, we are sad to say that the Xbox One version has been postponed indefinitely due to unforeseen development and production challenges. We know this news is a huge disappointment to many fans, and we share that feeling with you. We sincerely apologize for any inconvenience and appreciate your understanding. Thank you to all of you for sticking with us and Skullgirls!"
There's no word yet on when the Xbox One version will be expected then. But Switch owners can go ahead and pick up Skullgirls 2nd Encore when it debuts next week.