For the entire month of May, it pays to log into your GTA Online account. Rockstar will be giving away half a million dollars in GTA Online currency for such a simple task that even if you don't actively play the game, it feels worth grabbing all of this free money for doing something as easy as breathing.
Rockstar Games took to its official Twitter account with the announcement, noting that all you need to do to get this one-time cash injection is to simply log in one time during the entire month (there are 31 days in May) and wait for a sweet little deposit in your Maze Bank account within seven days.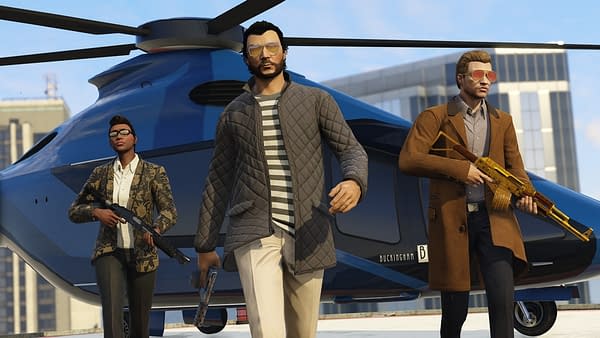 This is just the latest giveaway in the online portion of Grand Theft Auto V, with plenty of other discounts and fun stuff going on in-game for the time being. For a game mode where everything costs money, just like in the real world, at least Rockstar Games tries to give away things for people to play about with to keep things interesting.
If you have a Twitch Prime account and attach it to your Rockstar Social Club account, you can get a rebate on buying the Pfister 811 hyper-car with an 80 percent discount. You'll also get some hefty cash off of the Pixel Pete's Arcade Base property if you decide to buy it. Been eyeing the Declasse Drift Yosemite pick-up? It's 60 percent off for the week as well.
GTA Online often features freebies like this one, and there's a selection of 40 percent off on nightclubs, laser weapons, triple rewards when it comes to business battles, and double rewards on some cargo sales right now too. Even if you don't typically indulge in the online side of Grand Theft Auto, there's so much money-saving going on that you may very well be tempted. Plus, hey, who doesn't love free money, even if it's fake?
Enjoyed this article? Share it!