SnowRunner Receives An Official Release Date In April 2020
Saber Interactive released new details and a trailer today letting fans know that SnowRunner would be coming out this Spring. The game's official release date will be April 28th, 2020 for PS4, Xbox One, and PC through the Epic Games Store. What's more, for those of you who enjoy seeing real-world vehicles in the series will be happy to know they've now added the Navistar 5000-MV to the list. The vehicle joins 40 other types from companies such as Western Star, Ford, Chevrolet, and Freightliner. We got the announcement trailer for you below as we wait for the game to be released.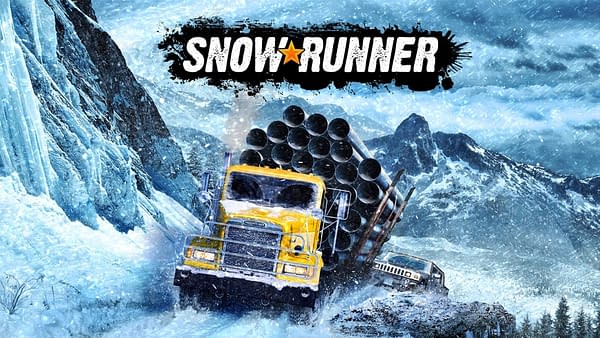 SnowRunner puts you behind the wheel of a huge roster of customizable heavy-duty vehicles from manufacturers like Pacific, Navistar and more in some of the world's most untamed, unforgiving environments. There are more than 15 new sandbox maps to explore, some up to four times larger than those in the original MudRunner. Master extreme hazards like snowdrifts, ice, rivers and mud — each with their own unique challenges — to get your cargo safely to its destination as quickly as possible. Take on the elements alone or with friends online in fully-synchronous four-player co-op multiplayer!