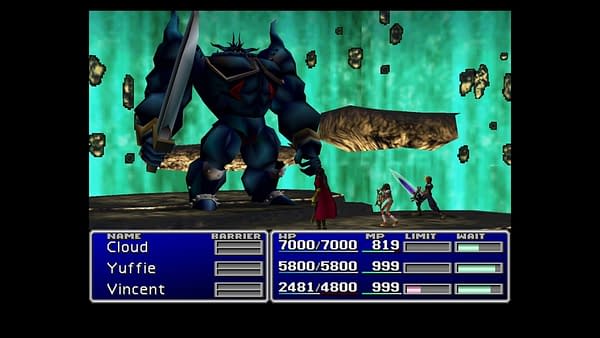 The original development team of Final Fantasy VII has released a new video detailing the legendary JRPG's development process. The video features various interviews, anecdotes, and behind-the-scenes peeks at the game with Art Director Yusuke Naora, Writer/Director Yoshinori Kitase, and Publicity Producer Shinji Hashimoto.
The video, titled "Inside Final Fantasy VII" is the third installment in the ongoing "Inside Final Fantasy" series which offers a deep dive into the development history of some of the most famous installments in the FF series.
The FFVII video is particularly timely, seeing as the game has just released on Xbox One and Nintendo Switch in recent weeks. It's also guaranteed to hype fans up even more for the Final Fantasy VII remake that's still in the works. Granted, the feature doesn't discuss the remake at all, the obvious connection is bound to get fans talking about the new version of the game.
Final Fantasy VII is available now on PS4, PC, Xbox One, Nintendo Switch, iOS, and Android.
You can check out the feature below, courtesy of YouTube:
In FINAL FANTASY VII, the world has fallen under the dominion of the Shinra™ Electric Power Company, a sinister corporation that has monopolised the planet's very life force as Mako energy. Players will follow the story of the powerful ex-SOLDIER turned mercenary, Cloud, in an attempt to save the world from destruction alongside anti-Shinra resistance group, Avalanche.
Enjoyed this article? Share it!