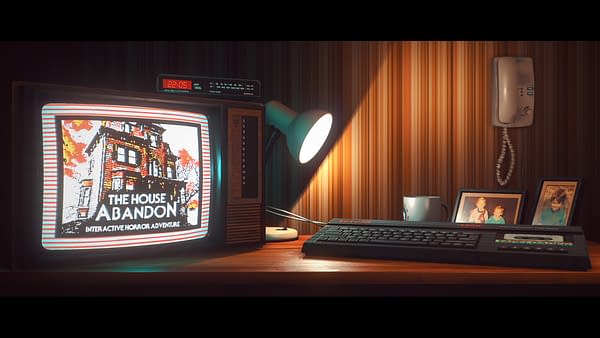 Feeling a distinct lack of Stranger Things-like media in your life? There's a game that just arrived on Switch that might help fill the void in a significant manner.
Devolver Digital and No Code's Stories Untold is now on Switch, bringing four different stories together for one decidedly nightmarish time. It originally debuted in 2017, but three years later it's available on the console-handheld hybrid for your horror gaming pleasure – you know, since we're still a ways out from the next season of Stranger Things.
STORIES UNTOLD
Four Stories. One Nightmare.

Nintendo Switch | Tomorrowhttps://t.co/YN0qKrNzgG pic.twitter.com/QDZvxiFxSq

— Devolver Digital (@devolverdigital) January 15, 2020
The game features several stories based on '80s-like text adventures and puzzlers, as well as a similar aesthetic you can expect from the times. From developer Jon McKellan, it does its best to channel the retro aesthetic, and it does so quite well.
If you're looking for something new to play, consider trying Stories Untold, as it's currently up for grabs by way of the Nintendo eShop. It's probably the closest thing we're going to get to the Duffer Brothers' opus for now, anyway. We're probably going to be waiting quite a while for our next binge-watching session with the Hawkins kids.
Enjoyed this article? Share it!