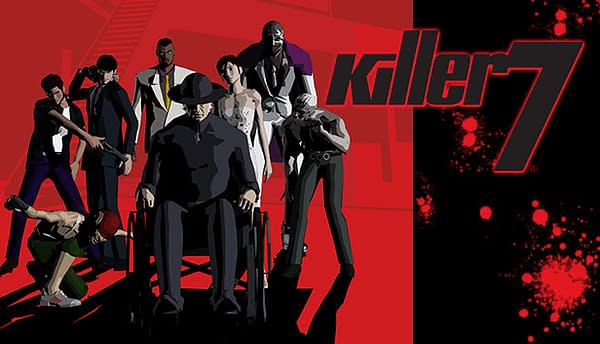 Shortly after the initial announcement that Goichi "Suda51" Suda's Killer7 would be ported to PC, some fans recognized that signals in some of the announcement trailer footage was possibly from the Dolphin GameCube and Wii emulator. This then sparked rumors as fans began to worry that the game was just going to be an implementation of an emulator running the original game code rather than an actual port.
Following the rumors, DualShockers reached out to publisher NIS America for comment. They got the following statement in reply:
"The emulator footage came from internal reference materials, which were mistakenly used in the creation of this trailer. No emulators have or will be used in porting killer7 to PC. We sincerely apologize for the confusion this has caused."
While emulator footage being used as internal reference materials is probably not ideal, the mistake is certainly forgivable. And it means that Killer7 on PC will be a proper piece of game code, and not just emulator software.
Killer7 was originally released in 2005 for the PlayStation 2 and GameCube. It was developed by Grasshopper Manufacture and was written and directed by Suda51. The game follows an elite group of assassins called the "killer7" who perform hits on behalf of the United States government. Over the course of several missions, the assassins uncover a conspiracy regarding the role of Japan in US politics and some secrets about the nature of their organization. Killer7 was Suda51's first game released outside of Japan and received polarized reviews due to its unconventional control scheme, linear gameplay, and complex plot.
Killer7 will launch on Steam this fall. No other platforms have been announced for the re-release.
Enjoyed this article? Share it!