Those of you who have been waiting for a new update to come to Super Dragon Ball Heroes World Mission don't need to wait any longer. Bandai Namco released the update this week, and while it's been a minute since we got one, there isn't a lot to this one. The first addition is 17 new cards, which feature the Z-fighters from Dragon Ball Z. They span across several story arcs in the series including the Saiyan Saga, Frieza Saga, Cell Saga, and Majin Buu Saga. You get three new Battle Modules, as well as new illustrations, effects, and backgrounds for Card Creation.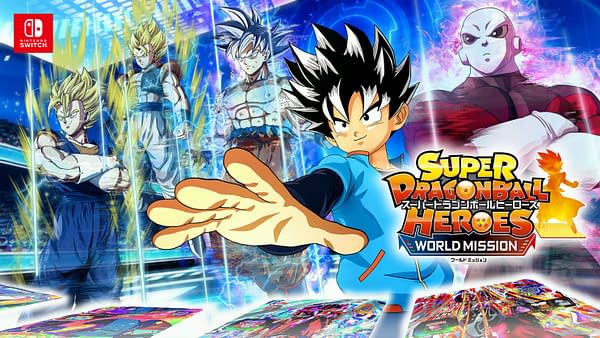 You can see everything that's been added tot he fifth update of Super Dragon Ball Heroes World Mission in the video below.
Enjoyed this article? Share it!