Back in the day, they made cereal out of everything. Every TV franchise and half notable sports star seemed to have their own brand of breakfast goods, but sadly (?), that trend died away.
Well, Super Mario is back to try and revive the licenced cereal craze. According to Cerealousy, (imagine Bleeding Cool if we just talked about cereal), they caught wind that a Kellogg's Super Mario Odyssey themed cereal was on the way, complete with star-shaped cereal and marshmallow shapes. What's pretty wild though is that the reporting claims the cereal will act as an Amiibo. People will be able to scan something on the box or in the cereal and it will unlock 'something' in Super Mario Odyssey.
IGN went digging a little further and found, while a listing isn't live yet, there were references to the cereal on Walmart's website and even key art for it. While not confirmed, it's about as close as you can get to it.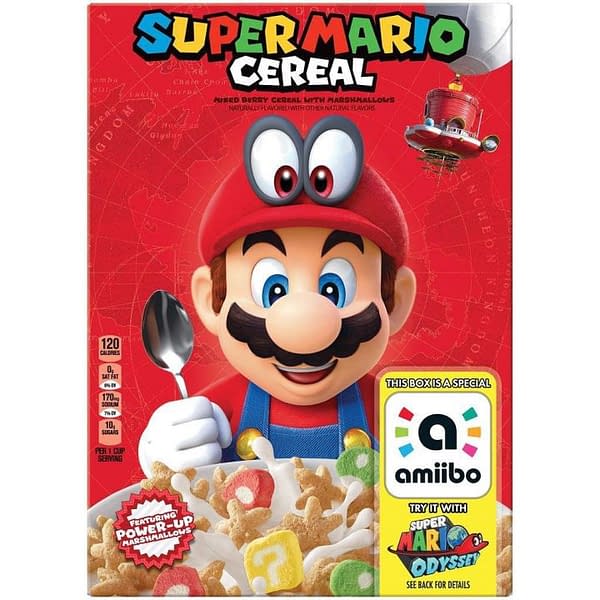 So, soon, I'd expect you will be able to buy cereal with Nintendo's mascot all over it. At least if you live in the US. In the UK, we aren't allowed things like marshmallows in our cereal and instead have to make do with dry Weetabix. It's okay though. Weetabix is alright.
Enjoyed this article? Share it!