Team Sonic Racing's Unique Mechanics are a Double-Edged Sword
[rwp_box_recap id="0"]
SEGA and Sumo Digital's Team Sonic Racing is a team kart racer that actually requires teamwork, which makes it rather unique. The concept involves teams of three players working together to boost one another based on their racer-type abilities. The three types – speed, power, and technique – all have their own special abilities which can be used to help the team avoid obstacles or get a burst of speed, plus all racers can share items and use a team power-up mode. The basic idea is that teammates drive in a line, one behind the other, occasionally switching who has the lead to combine skim boosts and slingshots in order to make up for the slower overall speed of the game.
Of course, that means that, unless you and your team know what it is you're doing, the game can drag a bit behind other kart racers. The power ups in Team Sonic Racing should feel familiar, as they're basically knock-off versions of Mario Kart items.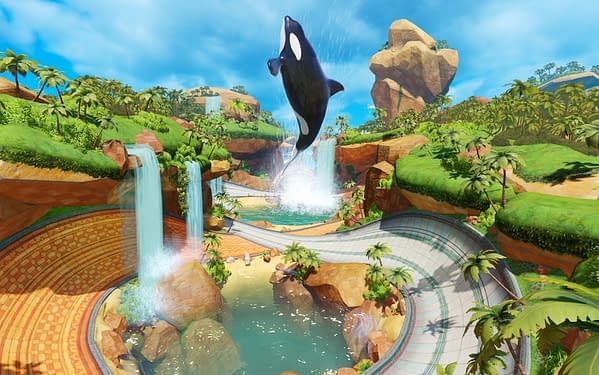 Of course, that makes Team Sonic Racing a bit more difficult to start, and it requires clear communication between teammates. Which can often be a problem. However, the various different ways you can boost your team make the lengthy levels feel properly fun. The trouble with that, of course, is the time trial mode. When racing alone, you lose all those benefits.
And that's probably the biggest problem with the game. It's unique team mechanics are fascinating and fun, and can be incredibly helpful when done well, but any time you race without them you're stuck with a game that's just okay but doesn't really shine.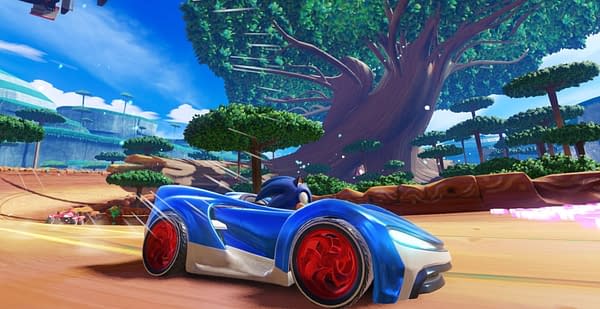 What Team Sonic does best are its local and online co-op modes, because they allow you to use the team mechanics without being dragged down by AI teammates. It's couch-play fun factor is pretty damn high.
The problem with Team Sonic is that it does one thing very well, and everything else just feels recycled.
I absolutely adore the team mechanics. I just wish the game either leant into those more – not providing any solo races – or had more of a unique factor all around.