Tera Hits 2 Million Player Milestone on Console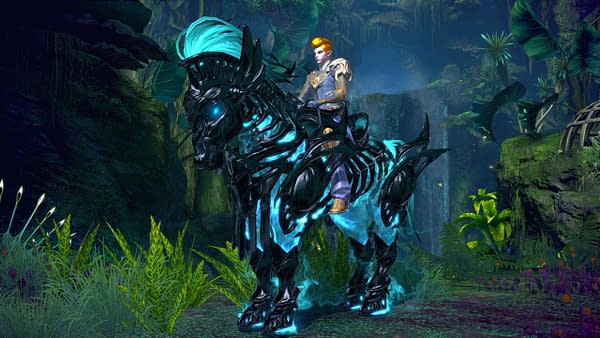 Free-to-play action MMORPG Tera has been out on consoles for almost two months now, but it's already hit two million registered console players since then. To celebrate the milestone, developer En Masse Entertainment has announced that PlayStation Plus members will receive a unique PS Plus Pack through an exclusive milestone promotion that will run from today, May 15th, through June 12th.
Sadly, there is no celebratory swag for Xbox One players.
The PS Plus Pack comes with a new mount, cosmetic accessory, and some complimentary elite status:
Shadowmare: A spectral horse mount that will help you traverse the world of Tera.
Blue Baseball Cap: This unique head accessory says, "you're here to celebrate the summer in style!"
15 Days of TERA Elite Status: Over two weeks of double XP, double gold from quests and monsters, fast travel, daily gift boxes, and more!
Tera's console port has already seen two major content updates which brought a number of changes to the game, as well as the Ruinous Manor dungeon and Corsair's Stronghold PVP stage. The MMO is also slated to receive even more free updates throughout the summer.
Additionally, En Masse Entertainment released an accolades trailer compiling all of the praise Tera's console port has received from various media outlets. We played the game at launch and found that, while still immensely enjoyable, the game had started to show its age.
The accolades trailer for the game is below.