The PC Gaming Show will Return for E3 2019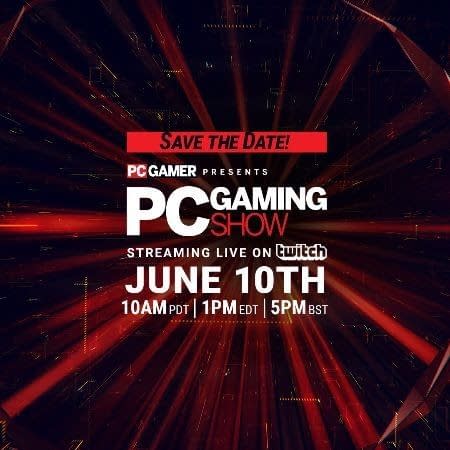 The PC Gaming Show is returning to E3 for the fifth consecutive year on June 10, 2019 at 10am PDT. Last year the PC centric show drew more than 1.8M unique viewers on Twitch and other live platforms, becoming the 5th most-watched event of E3 in terms of concurrent viewers. In total, the 2018 showcase increased in viewership by 30% which was amazing for the indie PC games that hit the showcase.
The lineup for the 2019 show will be announced later on. PC Gamer will also announce their various sponsors and partners closer to the show.
The show will again be hosted by PC Gamer's Global Editor-in-Chief, Evan Lahti. Lahti commented on the news, saying, "PC gaming has never been more vibrant, and we're honored to bring together some of the people and games that make the platform we love so exciting. In our fifth year, the PC Gaming Show's lineup of reveals, trailers, and interviews will once again reflect the full spectrum of what's happening on PC, from the biggest franchises and the most exciting hardware to inspiring work from independent studios."

Devs and publishers interesed in getting their games on the PC Gaming Show can still do so by filling out this form.