The RuneScape Easter Bunny Came Early This Year
Jagex has returned with the Guilded Eggstravaganza Easter Event for RuneScape this year which will include some special event rewards for players who participate in the time-limited event.
Players who chose to take part in the event will run through various sidequests and tasks at the behest of one of the in-game guilds to win a mysterious egg which was dropped off in Gielinor by the Easter Bunny.
For those more in the spirit of giving than getting this holiday, players will also be able to donate RuneCoins, which will be converted to real-world currency, to two charities chosen by Jagex. The charities partnering with RuneScape this year are The Prince's Trust and CPSL Mind.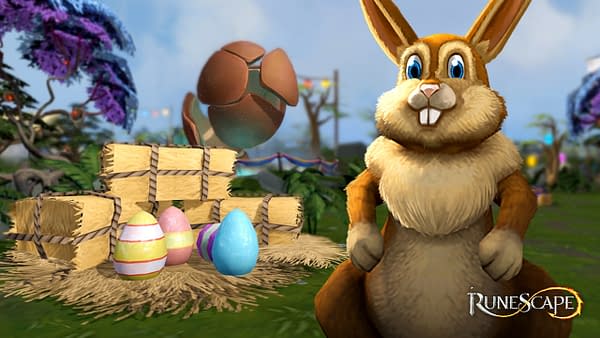 RuneScape will also get a second set of Easter event quests called the Avoiding Dental Catastrophe, where players gather fragments of crystallized chocolate eggs that will combine into a special event reward.
In addition to the rare chocolate egg reward, the event's special drops also include Imperial Coronation Armour and a wacky Easter-themed 'Chick-Axe' weapon. So you can really rock the season in style.
The Guilded Eggstravaganza Easter Event is up and running in RuneScape now. You can check out the sweet, sweet Chick-Axe weapon in the video below.