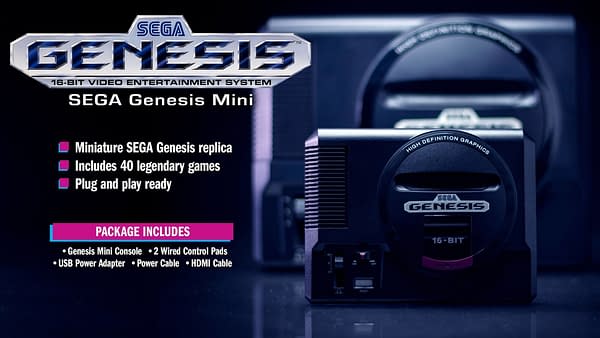 Sega has announced the release date for the Genesis Mini along with the 40 launch titles for the console, which includes several classic games. The Genesis Mini will retail for $79.99 USD when it releases on September 19, 2019.
The first 10 launch titles have been revealed on the Sega Genesis website, while the other 30 will be announced over the next few months:
Sonic the Hedgehog
Ecco the Dolphin
Castlevania: Bloodlines
Space Harrier 2
Shining Force
Dr. Robotnik's Mean Bean Machine
ToeJam & Earl
Comix Zone
Altered Beast
Gunstar Heroes
Enjoyed this article? Share it!