Minecraft players just helped Mojang, the studio that produces Minecraft, bring a whole lot of clean water to developing countries.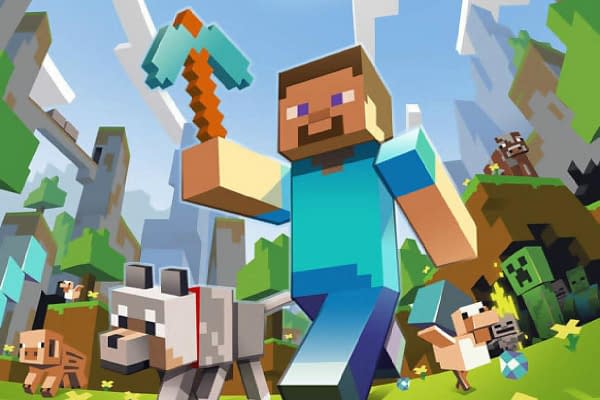 The news came that following Mojang's March donation of $10,000 to Charity: Water that the company would be doing it again, but this time in coordination with players downloading the new Travelling Trader map and skin pack. The deal was that once Travelling Trader was downloaded 100,000 times, Mojang would make another donation to Charity: Water.
"663 million people currently lack access to clean water (that's almost 1 in 10 people), which makes the great work of charity: water absolutely essential. They want to bring clean water to as many people as possible, and we want to help them more. Charity: water estimates that the number of people impacted by a $100,000 donation is over 3,300. So all you have to do is download a great map and skin pack, and you'll help us help a fantastic cause!"
Mojang vowed to match each download with a one dollar donation, ultimately giving $100,000 to the charity. That's a whole lot of clean water for people who struggle with water scarcity.
You guys are just amazing! It didn't even take you one day to make 'The Travelling Trader' reach 100,000 downloads. As promised, we will donate $90,000 to @charitywater. Great work everybody!

— Minecraft (@Minecraft) April 27, 2019
Best of all, the Travelling Trader skin and map pack is absolutely free, so people helped raise money for charity just by playing a game.
So, next time you hear someone say that video games are a waste of time, this might be a good article to point them to.
Way to be awesome, Minecraft peeps. You went and made the world a slightly better place!
The tenth anniversary of Minecraft is coming up on May 17th, 2019, but won't feature any participation from the game's creator, Marcus "Notch" Persson, who sold Mojang to Microsoft in 2014 for over 2 million dollars.
The Travelling Trader skin and map pack is still available for Minecraft, and we even have a handy video that shows off all the new features:
Enjoyed this article? Share it!