The brutal limb-targeting exosuit combat of The Surge 2 received its very own highlight trailer today as Focus Home Interactive and developer Deck 13 want to get fans pumped for the sequel. After all, The Surge 2 releases in just under a month on September 24, 2019.
If the high-action trailer wasn't enough of a refresher on the frenetic combat of the series, you can always hone your skills by playing the original game. The Surge and it's DLCs will be on sale for up to 75% off until August 30th.
The Surge 2 thrusts players into Jericho City, which is described as a "dystopian sci-fi megacity under quarantine, where several factions vie for dominance over the various districts."
While exploring the massive urban map, players will be hunted by everything from religious cultists to nanomonstrosities. As always, when faced with an enemy, players will target specific parts of their body and slice off tech to upgrade their exo-rig.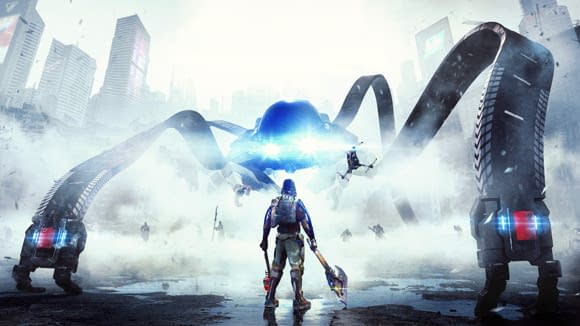 The Surge 2 builds on the formula that worked so well with the original while providing 80 different weapons for players to choose from, a directional parry system, dodge mechanics, drones, and a huge range of brutal execution moves.
Pre-orders are now available on PlayStation 4, Xbox One, and PC, and come with the URBN Gear Pack,which includes a new armor set, two new weapons, and other cosmetics and equipment.
The Surge 2 will launch on September 24. The original game is free to try until August 29 on Steam and can be purchased at up to 75% off until August 30.
You can check it out below.
Enjoyed this article? Share it!