The Third DLC of "Just Cause 4" is Now Available
Square Enix has released Just Cause 4: Danger Rising for Gold Edition and Season Pass owners. This is the third and final part of the "Dare Devils, Demons and Danger" expansion pass and is also the biggest addition to Just Cause 4 since launch, featuring 9 new missions, plus exciting new gadgets, weapons and vehicles. We also get a new addition to Rico's already impressive suite of traversal options: a fully functional Hoverboard.
The story of Danger Rising picks up with giant submarines appearing off the coast of the island of Solís, serving as massive outposts for the Agency, who have arrived to hunt down the rogue agent Rico and reclaim their technology. He must take down all strongholds to bring the Agency to their knees. Every submarine base presents new gameplay challenges and requires a fresh approach to strategy in order to put them out of commission.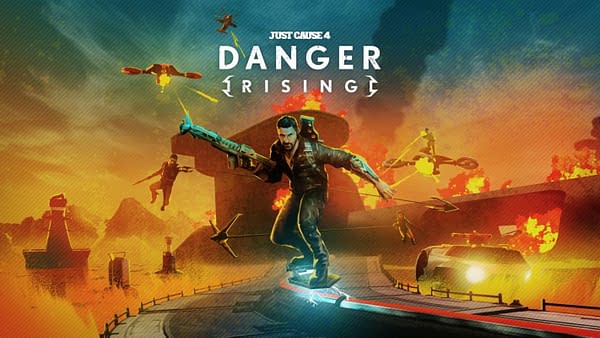 With Agency operatives stalking the shores of Solís, Rico is faced with a difficult new challenge – an enemy with the same technology and training as him. For the first time, Rico must fight other agents, tough and dangerous foes with grapple hooks of their own and incredible new high-tech weaponry.
"Just Cause 4 is a huge sandbox experience, full of over-the-top action and amazing emergent gameplay moments. There's nothing else like it." said Victoria Setian, Senior Producer at Avalanche Studios. "But it's about to get crazier! We are so excited for players to finally get their hands on the Hoverboard in JUST CAUSE 4. It's a game-changer, which will allow our players to tackle content in a whole new way."
Just Cause 4: Danger Rising is available now on Xbox One, PlayStation 4, and Windows PC.
You can read more about the improvements to JUST CAUSE 4 on the Developer Blog.
Gold Edition purchasers receive 7 days early access to the Just Cause 4: Danger Rising DLC, starting the 29th of August. Standard Edition access begins on September 5th, 2019.
The Danger Rising trailer is below.