Tonight Is Piplup Spotlight Hour In Pokémon GO: November 2021
After a holiday weekend of bonus Spotlight Hours in Pokémon GO, we are back to normal Tuesday Spotlights tonight. Folks might be tired considering this is the fifth day in a row with a Spotlight Hour, but tonight's event will be back in the normal timeslot. From 6 PM – 7 PM tonight, the Water-type Starter Pokémon from the Sinnoh region will be appearing frequently in the game globally, even popping up in normally inactive spawn points. In addition, it will respond more frequently to Incense. Let's get into the details of this Spotlight Hour, which is the third of three of Pokémon GO's November 2021 Sinnoh Starter-themed Spotlights rolling out in honor of the release of Pokémon Brilliant Diamond & Shining Pearl for Nintendo Switch.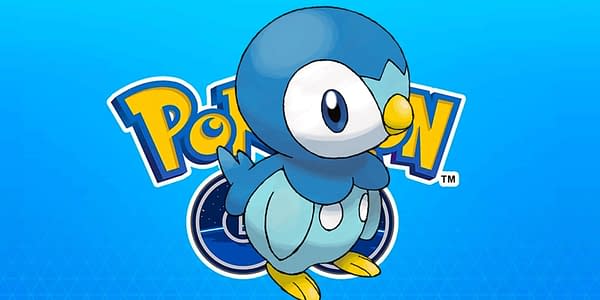 Piplup is indeed available in its Shiny form in Pokémon GO. It is relatively noticeable with a lighter, sort of icy blue palette that is quite different from its standard mixture of dark blue and baby blue.
Tonight's bonus in Pokémon GO is double catch Candy. If you're looking to evolve some Piplups and Prinplups up to Empoleons, or power up your existing Empoleon for either raids or PVP, this is a bonus to take advantage of. This time around, you don't have to use any special items to exploit the bonus. Just get to catching!
One tip that Pokémon GO players may want to take advantage of is the Quick Catch method. Utilizing that method can dramatically increase the number of encounters that you can enjoy within the hour. Here is a brief explanation taking from my complete guide to the Quick Catch Method, which you can read here:
To employ the Quick Catch Method, give the Pokémon you're catching your berry of choice (or no berry) and select your ball. You'll need two hands for this next part. With one hand, touch the berry option, holding it down… and sliding it slightly to the right, toward the Pokéball. If you've opened up the berry menu, you've tapped instead of sliding. You want a gentle slide, and then hold it there, as if you're holding the button itself slightly to the side. Then, with your other hand, throw the ball. You'll notice that there's something unusual toward the top of the screen. The "Run" option is still there. As soon as the ball hits the Pokémon, tun from the Pokémon, and you will be returned to the standard map. Check your Pokémon storage: if that ball was going to catch the Pokémon, it will be there, as your most recent catch. If it's not there, click it on the map, Quick Catch again, and it'll still be quicker than waiting for the animation.