GDC Indie Games to Watch Out For: Totem Teller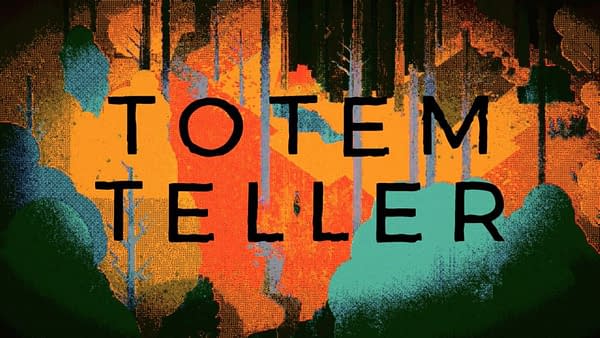 Australian developer Grinning Pickle's gorgeous puzzler Totem Teller is the sort of game that helps solidify the genre as an art form. The game's visual design is vivid, colorful, and abstract. The player leads a wandering muse through the world on a transcendental search for storytelling inspiration, with much of the game's decision points focusing on the meaning of art and how people find inspiration within the world around them and from within themselves.
Totem Teller's features include:
Be lost in a sprawling, broken place without limits or strict objectives.
Resolve and retell stories. Make choices that change the game world.
Vivid storybook art, transformed by compression and glitch artifacts.
A soundtrack organically interwoven with your unique journey.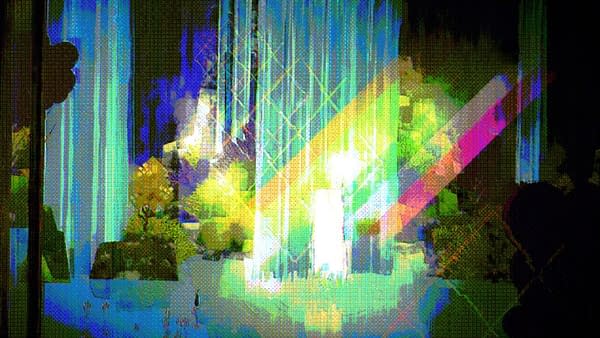 I was able to demo the game at GDC last week, during the ID@Xbox Showcase, though the demo build is a seperate scenario from the main game, so I can't exactly provide information on the game campaign, but the controls are stunningly simple. The Xbox One build utilized a single thumbstick, a single button, and one trigger. Just three inputs. However, how you use those limited controls to solve puzzles is up to you to find out.
Between the puzzle challenges, visual story telling, and art direction, Totem Teller is a clear standout when it comes to upcoming indie game.
Totem Teller doesn't have a release date yet, but it will release on PC and consoles (including the Xbox).