In case you've been playing Sea Of Thieves and haven't been paying attention, the game has a massive board and a lot of different areas you can visit for various items, loot, plundering, battles, and of course death lurking everywhere. So like real pirates, the Twitch community of players have slowly started figuring everything out and are sharing their findings with you and each other. This latest Reddit post from a user named NYMTV shows off the map he recently made of the entire sea, which includes animal spawns, forts, and outposts so you can plunder a little faster for whatever you need.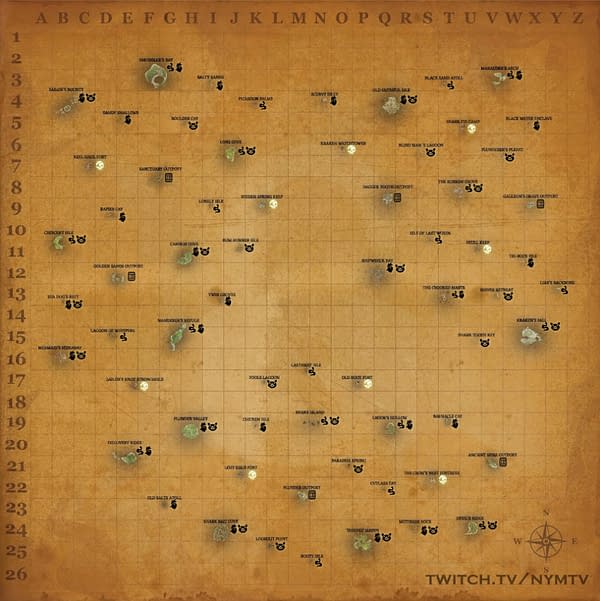 The community has also figured out the respawn generator cycle and timed it. Apparently, the cycle for items such as cannon balls, bananas, planks, and treasure specific to an island is a 10-minute wait from the time your ship and any other ship within the area leaves. This is done so players can't camp a single area and stock up on everything in their cargo, forcing you to go do missions and raids fight other players for stuff. It's a clever mechanic but players are catching on. Now we'll see how long it takes them to figure out what you need to do to trigger a Kraken attack.
Enjoyed this article? Share it!