Vampire: The Masquerade Rivals Card Game Announces New Expansion
Renegade Game Studios, the tabletop gaming company responsible for Power Rangers: Heroes of the Grid and Duel of Wands, has announced their first expansion for their expandable card game Vampire: The Masquerade Rivals! The set is called Blood & Alchemy, and it introduces two all-new vampiric bloodlines to the game: The Tremere, and the Thin-Bloods.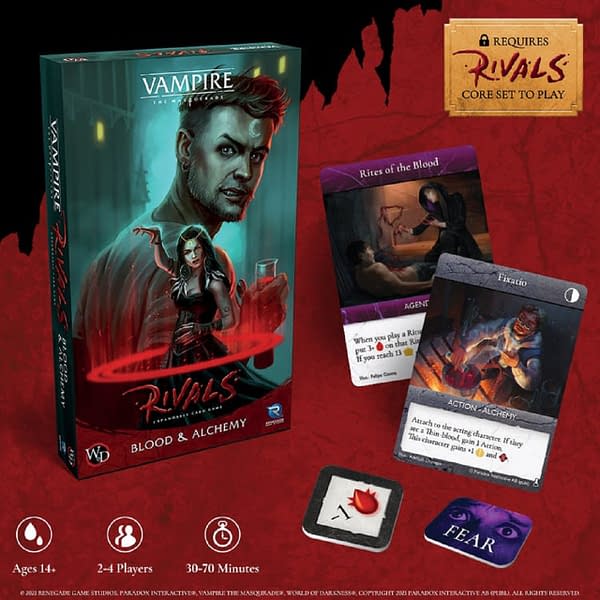 According to the crowdfunding page for the Blood & Alchemy expansion set on CrowdOx, the expansion for the core Rivals game includes the following items at a price point of $30.00 USD:
49-Card Tremere Clan Deck
49-Card Thin-Blood Clan Deck
30-Card Crypt Pack
14 '-1 BP' Tokens
4 Fear Tokens
4 Card Dividers
Additionally, the crowdfunding campaign on the site includes two alternate-art cards depicting Tremere and Thin-Blood leaders simply for purchasing the expansion. With this in mind, let's look at these alternate-art cards: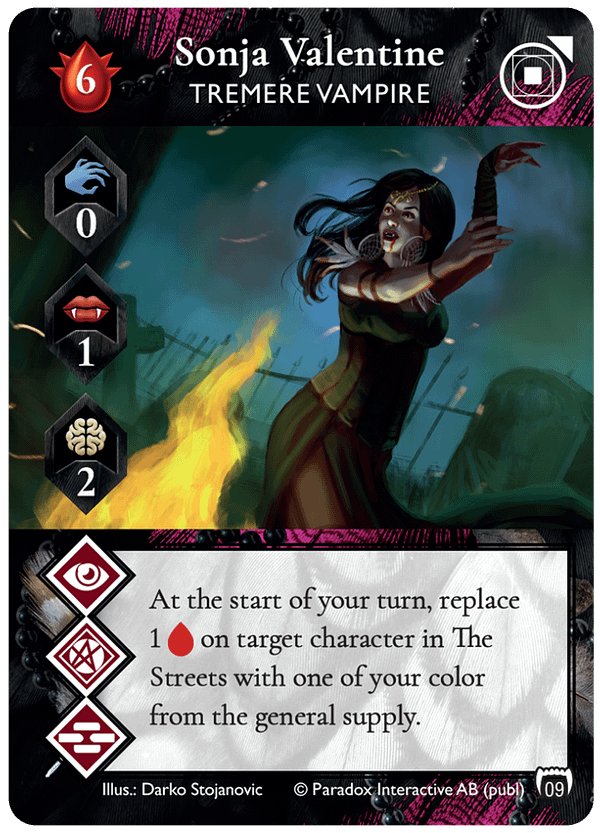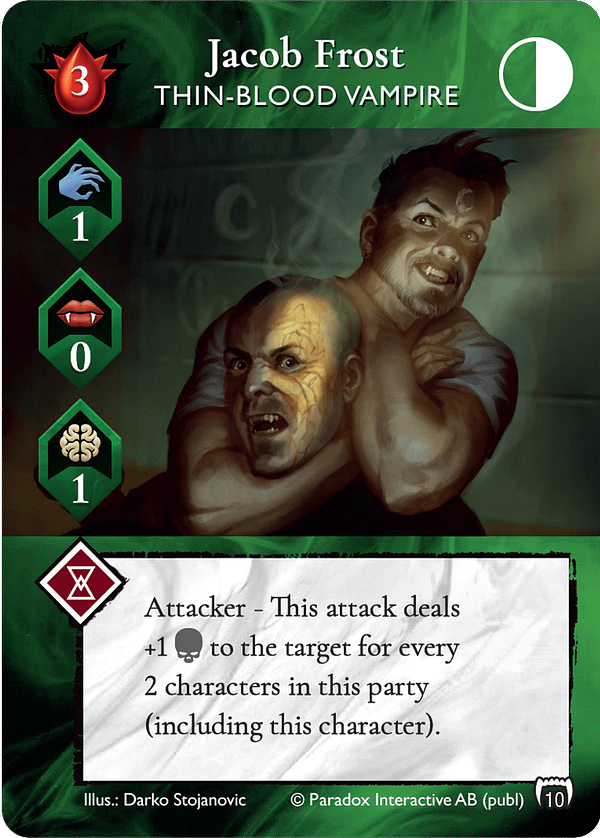 As for the contents of the box as a whole, according to the press release by Renegade Game Studios:
Blood & Alchemy will include two pre-constructed decks, one for each new clan, as well as a 30-card crypt pack full of additional deck customization options. All cards in the expansion can of course be mixed with the core set for a myriad of deck construction options!
Retailers who are interested in acquiring copies for their stores to sell can also get a discounted deal on a package group of six copies of the game, along with six copies of the above alternate-art cards. These box sets ware intended to be delivered in August of this year.
Are you excited for Vampire: The Masquerade Rivals' new first expansion set? Have you played the core game yet? Let us know what you think of it in the comments below!