Posted in: Games, Video Games | Tagged: Ashes of Creation, Devin Lafontaine, Garrett Fern, Grat Crabtree, Intrepid Studios, Michael Roca, Midori Bond, Tad Ehrlich, Zin Chiang
---
Ashes of Creation is Now One of the Largest MMOs in Production

Intrepid Studios has announced seven major new hires for their San Diego studio, which works on the ambitious MMO Ashes of Creation. The MMO industry vets joining the team have a combined work experience of over a century. The developer is looking to add an additional 21 new positions in the coming weeks with a new hiring round for the San Diego studio.
Additionally, they've added developers in France and Malaysia to bring the total size of the development team to over 100 employees, making it one of the largest MMOs in production.
"In the last year, we have grown incredibly fast and have been fortunate to bring aboard some very talented MMO veterans." said Creative Director and Founder, Steven Sharif. "It's pretty exciting to watch your dreams become a reality, and at the end of the day, creating an MMORPG that players can be proud of."
You can read more detailed introductions on all the newly announced team members here. The new hires include:
Michael Roca – Senior Gameplay Programmer (Formerly of Disney, Daybreak, SOE, and EA)
Grat Crabtree – Senior Software Engineer (Formerly of Daybreak and SOE)
Devin Lafontaine – Senior Artist (Formerly Daybreak, SOE, Sigil Games)
Tad Ehrlich – Senior Artist (Formerly, Daybreak, SOE, Midway Games)
Garrett Fern – Senior Game Designer (Formerly Daybreak and SOE)
Zin Chiang – Senior Producer (Formerly Travian Games and Publishing)
Midori Bond – Executive Assistant (Formerly Senior GM and Customer Service at SOE)
Additionally, the studio has announced that July will be the final month for Alpha 1 sales of the game. There are now over 8,000 players who have purchased Alpha 1 level access for the MMO, and Intrepid wants to keep the number of Alpha players below 10,000 for testing purposes in the Alpha 1 stage.
At the end of July, the Alpha 1 pack will be swapped with another pack that doesn't include Alpha 1 access but comes with additional perks.
If you're thinking about picking up Ashes of Creation's Alpha 1 access, you might be interested in our latest impressions of the game from back at PAX East earlier this year.
And yes, that means Alpha 1 – Phase 1 is still on target for the fourth quarter of 2018. So players with Alpha 1 access will be able to enter the world of Verra later this year.
The studio will be holding a status update stream on July 9th over on Twitch.
---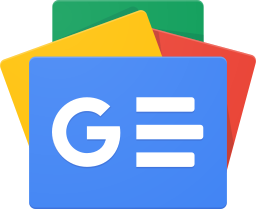 Stay up-to-date and support the site by following Bleeding Cool on Google News today!