HoloLens First Version Is Not Focused On Gaming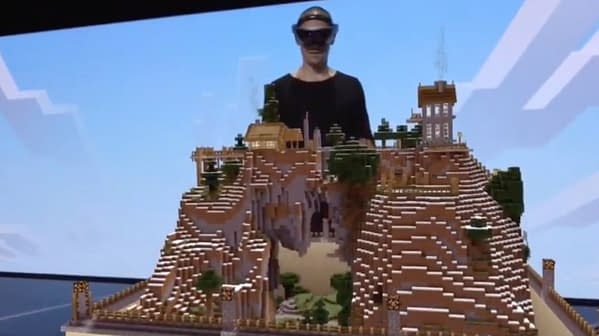 One of the most exciting things about Microsoft's HoloLens tech is that its applications are huge. In business, productivity, science and, of course, entertainment, the potential uses for HoloLens make the mind race.
As we saw at E3 with the mindboggling Minecraft presentation, the application for gaming could be very exciting too. Generating worlds onto your table could be great. However, when speaking to ZDnet, Microsoft CEO Satya Nadella said the first version of the HoloLens doesn't have gaming as a priority.
For sure in the first version, it's going to be more about developers and enterprise scenarios

I did buy Minecraft to create a new genre of gaming for mixed reality. We bought Minecraft for many reasons: because it's the number one PC app; it's the number one console app; it's the number one paid mobile app on iOS and Android. I wanted a hit game even for the new medium of mixed reality. And we will have that. Gaming will always be a scenario and there will be other entertainment broadly. But, with the V.1 of HoloLens, I want us to push a lot more of the enterprise usage.
Honestly, I don't find this surprising. This device has bigger ideas than gaming, and the slightly reduced viewing port for the first version is not ideal for playing. I'm sure applications like Minecraft will make for a great distraction on the first version, but not the priority.
I certainly think in future iterations that will change though…