According to a new trailer, John Wick Hex will launch for Microsoft Windows and Mac on October 8. The game will exclusively be purchasable via the Epic Games Store for $19.99.
John Wick Hex was announced in May, right as John Wick 3: Parabellum was hitting theaters. Following the reveal, John Wick Hex was first publically playable at E3 2019, where multiple gaming outlets showed the top-down shooter with accolades, many giving it the sought after "best-in-show" award.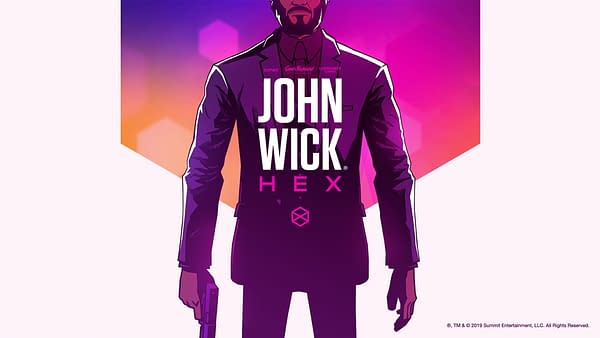 The game narratively takes place before the film franchise, acting as a prequel to the series. Troy Baker will be the voice of an original villain for the game. The cast is rounded out by Ian McShane and Lance Reddick, who respectively portray Winston and Charon in the films, they're expected to reprise their roles for the game. Developer Bithell Games has been mum on if Keanu Reeves will be voicing the titular assassin. John Wick Hex is also expected to launch on consoles sometime after the initial October 8 release date.
Check out our impressions of the game from when we played it at E3 2019!
Enjoyed this article? Share it!