Posted in: eSports, Games, Video Games | Tagged: injustice, injustice 2, Injustice 2 Championship Series, Nether Realm, Warner Brothers Interactive
---
Warner Brothers Announces The Injustice 2 Championship Series For Pros And Amateurs Alike Warner Bros. Interactive Entertainment today announced the Injustice 2 Championship Series which will be presented by PlayStation 4. This new global eSports program for Nether Realm's Injustice 2 has Warner Bros. Interactive Entertainment teaming up with the ESL, Gamelta eSports Professional League, GameStop, PS4, and Twitch to make this an eSports tournament worth the entrance fee. The program offers amateur and pro players throughout North America, Europe and Latin America a chance to compete in different programs for a portion the total $600,000 USD prize pool. The best players from these different programs will qualify for the Injustice 2 Championship Series grand finals that will take place this autumn. Yes, they are trying really, really hard to make Injustice 2 your go-to eSports title for fighting games. Hopefully for them, it works out.
The Injustice 2 Pro Series will kick off on May 26th and will be broadcast live on Twitch, with a four-month online and offline season which will help narrow down the pool of players to the top 16 players. The 16 finalists from across North America, Europe, and Latin America will advance to the Injustice 2 Pro Series Finals for a throw-down which will take place on September 17th in Los Angeles. This one should be your standard Pro series, with furious battles and flashy skills, because that's just how Injustice does.
The Injustice 2 GameStop Hometown Heroes tournament offers a chance for your average gamer to participate in a program and battle for cash prizes. Operated by ESL, open online qualifier tournaments will begin on 4th June. Eight Regional Finals tournaments will take place in local GameStop retail locations on the 12th of August, leading up to the finals at the 2017 GameStop Consumer Expo in Las Vegas on August 27th. It's a good chance for those of you who haven't gotten into eSports but really think you can kick ass at Injustice to join the fun, and win a bit of money.
Meanwhile, European fans will have a chance to participate in the Injustice 2 Championship Series with the Injustice 2 Path to Pro Tournament. Operated by ESL on PS4, the competition will open on the May 20th for players in the Benelux Union, France, Germany, Nordic territories, Italy, Spain and U.K. who are not participating in the Injustice 2 Pro Series. The finals will be held online on August 19th with 12 finalists from the participating territories.
Players from Argentina, Chile, Mexico and Peru will then get their chance to battle it out in Injustice 2 Liga Latina. Operated by Gamelta esports Professional League, online and offline qualifier tournaments will be held for each region beginning in May. The best players from each of the countries in which the program is offered will face off in the finals on August 13th. In addition, fans in Brazil will have a chance to compete in a regional tournament. More details for Brazil will be coming soon.
For more information, or to sign up for an Injustice 2 Championship Series tournament you can check out the official Injustice 2 eSports page here. The tournament announcement trailer is below.
---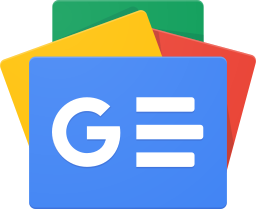 Stay up-to-date and support the site by following Bleeding Cool on Google News today!